Aspen Products chooses Tresu Flexo Innovator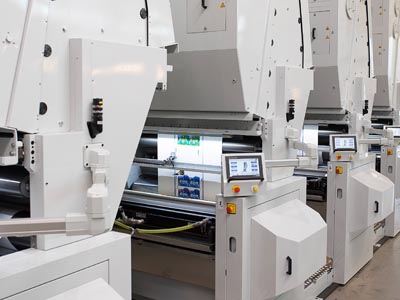 A Flexo Innovator press from Tresu will help Aspen Products to streamline its production of paper plates, trays and bowls
North American paper products company, Aspen Products, has bought a Tresu nine-color Flexo Innovator press for efficient, accelerated converting operations. 
The 1100 mm wide press, which is scheduled for installation in May 2017, has a top speed of 600 m/min and will be equipped with a hot air drying system with central gas burner.
'It is the first brand new press ever ordered in Aspen Products' 40-year history,' said Scott Hibbs, CEO and president of Tresu Americas. 'The company was impressed by the Flexo Innovator's capability for fast job changeovers and print quality at top speeds. Its ergonomic features, in-line design and registration system that ensures minimal paper waste were other important factors in choosing Tresu.'
The Flexo Innovator at Aspen will feature Tresu ancillary technology that automatically controls ink circulation in a fully enclosed environment. This includes F10 iCon ink management system for regulating flow, pressure and viscosity, and automatic cleaning, as well as chamber doctor blades that prevent leakage or air contamination and ensure blister-free, consistent ink coverage with fast drying characteristics at maximum speeds.  The press will also be configured with unwinder and rewinder from MTorres, and a BST Eltromat web inspection system.