EFIA appoints new chairman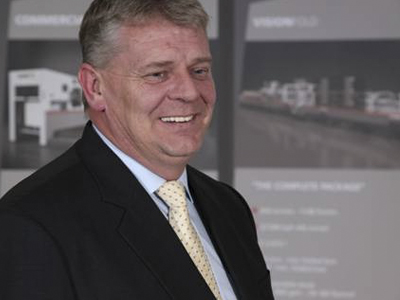 Neil Jones has been appointed chairman of EFIA
Neil Jones, managing director of Bobst UK, has accepted the appointment of chairman at EFIA.
Mr Jones replaces Andy Young of DS Smith, who stepped down from his position after four successful years.
'I am extremely grateful to Andy for his leadership over the past years,' said Mr Jones. 'The association is in a very strong position today as a result of his efforts. I am honoured to accept the position of chairman and excited about what the future holds. 
'We are in a good financial position to begin investing in further training and education solutions, as well as market research to support our members, which has been requested on a number of occasions,' Mr Jones continued. 'We are also obviously looking forward to our upcoming Awards and encourage our members to submit entries to the competition which is now open.'
Andy Wilson, group colour manager of Coveris UK Food & Consumer, has been appointed to vice chairman of EFIA.
'I couldn't be leaving the Association in safer hands than Neil and Andy,' said Mr Young. 'We've had a tremendous period of growth, change and investment during my tenure and I'm proud of what we've achieved as a Board. 
'Neil has a vast amount of leadership experience at BOBST and understands, having been integrally involved in our relaunch of the EFIA Academy in the last year, what the Association needs to further drive its value for our members in terms of networking, recognition, lobbying, training and education,' added Mr Young.