CP Automation offers SmartMotion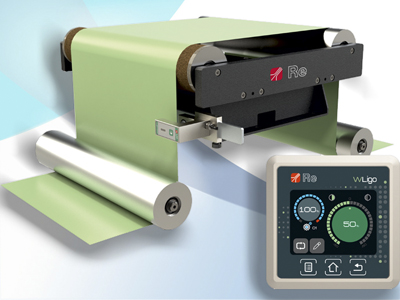 The SmartMotion controller and paper winding machine
SmartMotion web guide controllers from converting industry component manufacturer, RE-spa, are now available from supplier CP Automation.
The controllers improve feed accuracy and reduce waste for anyone winding, unwinding or printing on paper, aluminium, plastic or card. It fuses drive technology with a stepper motor, resulting in a single, compact device that can be incorporated into a new machine, or retrofitted to a machine already in use. 
The motor is controlled to 1/128 step, to ensure the system is incredibly accurate, quick and almost silent. The high heat dissipation range of the controller also ensures a constant working temperature, which prevents the device from overheating.
'When operating a printing press in particular, if the web material is not aligned correctly you're wasting production time and potentially creating unnecessary waste,' said Tony Young, director of CP Automation. 'RE-spa web guides eliminate this problem. People often consider automation as a large investment in robotics or artificial intelligence (AI). But, in truth, adding something simple like the SmartMotion controller improves the automated process and can save you time and money.'
The controller can be supported by a WLigo display, which supports applications where more than one web guide system is installed in a facility. This means that plant managers can control and manage all parameters of a system from one remote controller.