Repro responds with evolution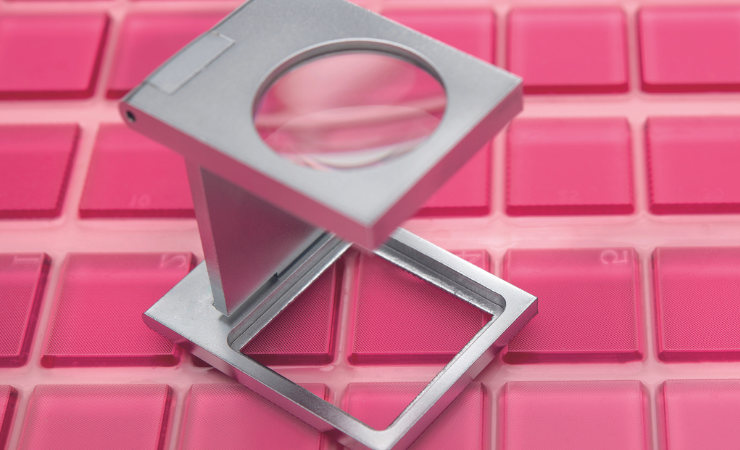 Suppliers of reprographics for flexo printing are on journeys that encompass technology innovation and new approaches to customer service. Andy Knaggs checks in to look at the directions of travel some are taking.
The challenges have been stacking up for repro companies supplying the flexo sector over recent years, with events outside of their control impacting on their brand customers, causing decisions to be made that have reverberated through both the prepress and print supply chains.
Antti Mikkilä, CEO of Nordic prepress house Marvaco, articulates the situation that his business and other repro companies have faced, telling FlexoTech, 'Last year, after the pandemic, several crises were reinforcing each other: disturbed global logistics, lack of raw materials, inflation, war in Europe and energy shortages, which led to a collapse of consumer confidence. The number of packaging redesign projects fell to a record low level and orders for the new packaging artwork jobs dropped dramatically. The premedia industry still suffers from this. Consumers are cautious, but the situation is getting better gradually. Along with the increased packaging redesign projects, the order inflow is now recovering.'
Because of these pressures, there has been some consolidation in the supplier base for flexographic repro and print (indeed, across all of print), but the repro companies that remain present an optimistic, determined front – one that is very often buttressed with evolving service offerings, innovations in technology, and refocused customer approaches.
Marvaco's own approach is one that enshrines efficiency, sustainability and a one-stop service, with the goal of serving brand owners and delivering efficiency and quality to the printing press. A major aspect of that has been its pioneering work on Extended Colour Gamut (ECG) printing, with shareholder Kai Lankinen being a prominent expert in this field and producing a doctoral dissertation on EGP – Marvaco's trademarked extended gamut printing colour system.
Mr Mikkilä says the system 'enables high-quality printing and a more flexible production environment at the same time; it saves production resources and reduces harmful emissions'.
Tailored solutions
The spirit of innovation is alive at Reproflex3 too. Operating from sites in the UK, India, the UAE and New Zealand, the company has pursued differentiation and customer benefit through innovating with screening technology.
'We have a proven track record in providing our clients with tailored solutions to their challenges and operational pressures,' said Andrew Hewitson, CEO of Reproflex3, 'and we are continually innovating and developing tools and services that enable our clients to extract maximum value from their printing equipment and processes.
'For example, we combine our technical expertise with our state-of the-art HD screening technologies – ProjectBlue and Vortex – to create fully customised print solutions that help our clients to expand their product offering, improve production and efficiency, increase margins and deliver unrivalled print results, all within their existing set-up.'
The business has also embraced the strengths of fellow repro companies to build a stronger whole. Its network partnership includes Utah[1]headquartered Pacificolor LLC, ZDue, which operates five sites in Italy, Newco Graphics in Poland and Victory Graphics in the UK. The network allows it, it says, to develop toolsets and share market insights so that clients can benefit from access to innovative technologies.
'Over the years, we have learned that whilst we are very good at what we do, there are others who are very good too. We have learned that when we combine our collective knowledge and experience, we can create solutions and results that aren't just very good – they are award-winning, boundary pushing and, most importantly, mutually beneficial,' said Mr Hewitson.
Expanded offering
Another UK-based repro supplier – YRG Group – has been acquisitive in its quest for strength, buying Spera Group, which has facilities in Ireland, the UK and Asia, working with brands, printers and design agencies in corrugated, flexibles and labels. YRG's approach is to ensure all of its sites have the same kit and are all calibrated to replicate results across the group. Part of the process of bringing Spera into this environment is seeing the establishment of a Dublin 'super site', bringing the two businesses' production in southern Ireland under one roof. YRG expects the site to open in around six months, and adds that its Hull site also has planning approval for expansion.
Mark Gration, managing director of YRG Group, said the acquisition of Spera is in line with YRG's strategic long-term growth plans and will be of particular benefit to its expansion into the corrugated industry. He commented, 'Spera will complement YRG's existing business model perfectly. Both companies share a focus on customer service, and the additional expertise, resource and plate making capacity that Spera offer will aid our future growth and benefit our customers.'
The business has also invested significantly in new technology, including Esko Crystal platemaking and screening technology across its sites, Esko WebCenter online ordering and approvals, and the UK's first Bieffibi Planus 348 flat mounting system for flexo plates, which it says allows 'accurate, efficient mounting of corrugated plates, giving the jobs excellent registration'. YRG now has two of the systems, with a third planned.
Optimising processes
At JFM Plates, another of the plethora of flexo prepress houses based in the north of England, there is a focus on going beyond repro and producing flexo plates, to working closely with customers on optimising their processes, reducing costs and increasing efficiency. This might at times be through automation, but also through 'softer' services like consultancy.
Managing director Mark McKee explains, 'We are sharp with the knowledge and innovations for better customer service. Instead of just doing good plates, ours are the best because they're fixing customer problems holistically. We can observe and rapidly react to a customer's ecology and economy challenges. The pressure for on-demand printing and cost-cutting is a key point. Standardisation of all processes, including full process communication, is a game changer to achieve the target. 
'We're starting from a good customer feeling, understanding and building trust for a win-win game. Using technology for automated efficient processes needs transparency and great communication. With professionalism, respect and understanding we're providing slick process automation. We adapt the workflow, automating processes at every step – where possible. It's a continuous improvement process, and we love it.'
Intelligent workflow
Indeed, improved workflow and communication are becoming increasingly important at the nexus between repro houses and their partners and customers. YRG cites its Esko system above, and the flexible packaging specialist repro house SGK Connect has Connect Online which, amongst other things, helps to reduce time spent on briefing and approving work, allowing SGK's customers to focus on core activities and meeting their own customers' demands. Reproflex3 says its Blue Cloud digital workflow platform has received significant recent investment.
'Blue Cloud links our entire operational network, meaning our clients and partners anywhere in the world can log in and manage their workflows and set up jobs with us in real time,' said Andrew Hewitson. 'We also understand that different regions have differing operational challenges, which is why Blue Cloud, together with our network of prepress experts, benefit our clients on two fronts: firstly, by providing intelligent workflow management that's available 24/7; and secondly, by enabling knowledge transfer inside the process, which means we can find rapid solutions to any issues that arise.'
While specific systems might have strong or weak points, the important part is that repro suppliers are listening to their customers and addressing their needs and challenges, Mr Hewitson continued.
'Whether it's producing higher quality products through stabilising the print process, or improved workflow to reduce costs and increase speed to market, this is where our investment – in innovation to create screening technologies and tools that overcome the challenges faced by brands and printers across the prepress packaging supply chain – comes into its own.
'We are not in the business of commodities; we specialise in adding value by innovating and developing our tools and services to ensure that our clients can unlock their true potential inside their own production process. This results in the production of higher quality print products whilst saving them time and cost. This is underpinned by our global commitment to provide the highest quality service and customer experience.'
Sustainability journey
A key challenge for SGK Connect's customers, and one that they very often want to discuss with the repro house, is sustainability. 'We have a global sustainability program containing ten key components, and therefore we have numerous options for our customers and our customer's customers, to help them along their sustainability journey,' said Justin Davidson, client service director of SGK Connect.
JFM Plates in Manchester also cites the environment as a key consideration in its service, with recycled substrates, ecology and a zero-waste philosophy being a big part in what it says is its 'Industry 4.0 thinking'. For Scandinavia's Marvaco too, sustainability is also a strong driver – one of the three elements in its value proposal outlined above. One way it pursues this is through the aforementioned extended colour gamut printing, via its EGP colour system. It has calculated that using this system results in reduced carbon footprint in comparison to printing packaging with spot colours. The idea of EGP, says Marvaco, is to eliminate the use of unnecessary materials and resources in printing.
Mirva Koskinen, sales manager at Marvaco, says the business is proud of its sustainable approach to packaging printing and its long history in this development. 'It has not been valued in the past, but I see it becoming more and more important to our customers through the value chain,' she said. 'Our team is serving customers with their heart, focusing on customer efficiency and printing quality and I believe that makes the difference.'
Making a difference is indeed what repro should be about. External pressures come and go, technology and service capabilities develop, but what remains constant is that customers require high-quality, cost[1]effective packaging reprographics that elevates their brand. It should take partnership to achieve such aims, not relationships based purely on price.
'It is important to work with customers who believe in cooperation,' states Marvaco's Antti Mikkilä. 'The simple price per unit comparison may lead to a development in Europe where the industry lags behind other continents. Marvaco wants to renew the industry and customers' printing processes. A high-quality premedia service always offers more savings than it costs.'