Packaging of choice: a look at paperboard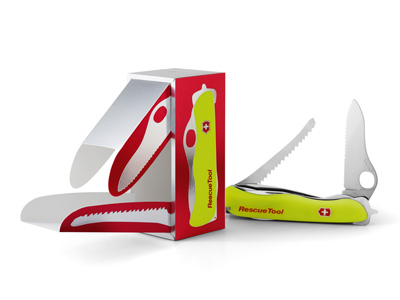 Metsä Board's Carta Elega folding boxboard in action
Folding cartons can be found in numerous market sectors, including food, drinks and pharmaceuticals. The role of the folding carton is diverse and the paperboard used for this particular type of packaging come in a wide range of products. 
Like all packaging, the humble folding carton has to perform a number of functions over and above being a vessel to deliver the product to the consumer and keeping it fresh. Different products require different types of protection and the folding carton can be engineered to offer protection against heat or cold, as well as the trials and tribulations of transportation.
From the brand owner's perspective, it provides a space to give information to the consumer, both as required by legislation and in terms of selling the product. Once on the shelf or in the freezer cabinet, it is where the brand comes into contact with the consumer and can convey its identity.
'By utilising cartons, every stage of the supply chain can be carefully controlled, ensuring products arrive on the shelf on schedule and in great shape. Improvements in cartonboard production processes have led to substantial reductions in carton weight over the years and with raw materials readily available from sustainable sources, cartons remain consistently cost effective,' said the UK trade association, BPIF Cartons.
Up to standard
According to ISO standards, paperboard is a paper with a grammage above 224 gsm, and it comes in different grades, callipers and thicknesses. There are four main types of substrates used in folding cartons: solid bleached board (SBB), solid unbleached board (SUB), folding boxboard (FBB) and white-lined chipboard (WLC). These can be coated with a variety of materials to enhance the performance in terms of grease proofness, heat resistance or peelability, or for enhanced printing and finishing properties.
The paperboard substrate (also known as boxboard or cartonboard) must offer good print performance to ensure high quality graphics that stand out. Other important production aspects are runnability, die-cutting, cutting and creasing, and tearability. Finally the sustainability of the substrate also comes into play. What are its green credentials and can it be recycled?
'It is generally acknowledged that cartonboard is the most sustainable type of packaging. We have intensified our efforts to expound on this advantage,' said Roland Rex, president of the European Association of Carton and Cartonboard Manufacturers, Pro Carton. 'Packaging should no longer leave any negative traces in the environment. Wherever possible, packaging should be made from renewable resources and it must be recyclable under all circumstances. Cartonboard is the packaging of choice as it already best meets all these requirements.'
He continued, 'With regard to the lifecycle of cartons – including recycling – we already operate at a very high level, which can hardly be raised. Today virtually all cartons in Europe are collected and passed through the waste paper raw material cycle.
'We have also made tremendous advances in production processes, and here we continue to drive sustainability even further. The use of energy and water is becoming more efficient with every year.
'Something that is easily overlooked is that our raw material is not only renewable, but the cartonboard industry assures further growth of forests in Europe, and these in turn take additional CO2 from the atmosphere and store it in wood and cartonboard alike.' Mr Rex concluded.
Strength and luxury
The packaging board market is showing good growth rates of around 3% and many new products are being developed.
Stora Enso introduced a new board grade at Packaging Innovations trade in February. The CKB Carrier 380 gsm grade is a multilayer kraft back board ideal for beverage multipacks and other packaging applications that require durability combined with printability and food safety. 

'CKB Carrier boasts increased tear resistance, bending stiffness and highly impressive tensile and burst strength. These features provide protection in the most challenging conditions. The new, highest basis weight of 380 gsm is suitable for heavy goods and large package sizes; for food, non-food and carrier packs,' said product manager Essi Lauri from Stora Enso's Consumer Board division.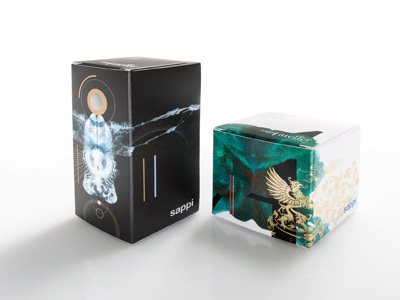 Atelier from Sappi offers ultra high brightness levels
The new board offers wet strength and the surface roughness contributes to good printability. As well as being a renewable and recyclable material, CKB Carrier also provides a natural appearance due to its brown reverse.
More recently, the company announced the winner in its bi-annual Recreate Packaging design competition. A chocolate box inspired by the Bermuda Triangle and designed by students from Beuth University in Berlin won the Public Choice Award.
The dark blue box with golden details received 2411 votes on the competition website. It was made from Stora Enso's luxury packaging board Ensocoat to achieve the tactile surface and functional structure, which also includes a slot for a small greeting card or business card.
The competition has been running since 2012, and this year's focus was on three luxury packaging end use areas: perfume and cosmetics, champagne and fine spirits, and chocolate and confectionery. The board materials used for the designs included Ensocoat, CKB and Performa Brilliance. 'Luxury isn't just about the product itself, but about the experience of the packaging that it comes in. A truly luxurious product isn't just premium to the eye, but also to the touch. That is why tactile is the main inspiration behind this year's theme – Luxury is Tactile,' a company statement said.
Folding board for folding knife
Metsä Board's creative design for the Victorinox Rescue Tool, a multi-purpose folding knife, recently won an iF Design Award for Consumer Products packaging. The packaging creates a new opening experience for the consumer by mimicking the tool's Swiss Army knife style opening mechanism.
When the company was approached by Victorinox China to redesign the packaging for the multi-purpose knife, Metsä Board's designers looked at ways to create maximum visual impact, and gave significant consideration to both structural and visual design. The chosen material was the fully coated folding boxboard Carta Elega to provide a smooth luxurious feel, whilst allowing the use of a lighter board weight.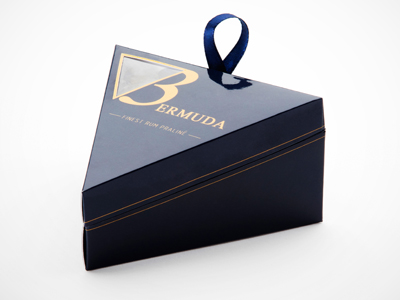 The winner of Stora Enso's design competition
The packaging has a clean precise appearance with sharply defined corners and no overlapping corner folds, to help set it apart from a traditional rigid box. Replaceable side panels can be separately updated and printed with specific marketing promotional messages reflecting individual local market requirements. The packaging is also glue-free, reflecting Victorinox's sustainability goals and values.
Cyril Drouet, design and innovation director at Metsä Board, said, 'We are delighted with the iF Award as it demonstrates our primary aim of helping customers enhance brand value by delivering sustainable, secure and innovative packaging solutions. In addition we support clients with developing global packaging strategies, the provision of high quality market intelligence, production of detailed cost analysis and full laboratory testing facilities.'
For over 60 years, the iF Design Award has been recognised the world over as a label for design excellence. The international high-profile jury assessed more than 5000 entries from 53 countries in order to determine who would receive this coveted seal of design excellence.
Bright white
Sappi Speciality Papers introduced what it termed 'a brand new concept in folding boxboard' last year. Broadening its portfolio of coated virgin fibre carton boards for the packaging market, atelier is a hybrid FBB which has a very high brightness level of 99 and a high gloss, silky warm feel. The multi-ply board is produced at the company's Maastricht mill on a single-wire board machine.
The product is aimed at both the packaging market, including direct food contact and the graphics art market. 'This introduction is part of Sappi's ongoing strategy to increase its production of speciality products in response to growing market demand,' explained Thomas Kratochwill, director sales and marketing specialities. 
Lars Scheidweiler, product group manager rigid packaging of Sappi Europe, said, 'atelier combines our signature bright-white finish with the rigidity and strength required in a folding boxboard to deliver perfect functionality with any type of cartonboard printing, converting, finishing or post-production handling that can be imagined.'
The topside double silk coated and reverse side light coated folding boxboard is initially available is basis weights of between 220 and 350 gsm (and thicknesses of 335 to 620 microns).
In it to win it
Kent-based speciality paper and cartonboard supplier, Chapelton celebrated Easter with a special promotion for its packaging board customers, by giving them the chance to win a 1 kg luxury Belgian chocolate Easter egg. To be in with a chance, customers had to place an order, trial or sample request for International Paper's Alaska Plus or Arktika products.
Launched in July 2014, Alaska Plus is a multi-ply virgin fibre coated board, with a double coating on the top side and an uncoated manila back-side. It is available in basis weights ranging from 190 to 330 gsm.
Alaska Plus provides both cost saving and environmental benefits; the weight of the packaging is reduced. This enables end users to save money by either; paying less for the same amount of end product, or producing more for the same cost. Savings are also made on transportation as wastage is reduced, lowering the environmental impact of the product.
Manufactured alongside this is International Paper's Arktika, a fully coated folding boxboard with a coated reverse side. It is used primarily for cosmetics, pharmaceuticals, greetings cards, publishing and commercial printing. This is available in a wide range of basis weights and stock sizes ranging from 200 to 350 gsm.
Produced from virgin fibre, Alaska Plus and Arktika are available as FSC and PEFC certified, and are in addition ISEGA certified for dry and fatty food applications and PTS/FFPI certified for inkjet and laser coding on pharmaceutical packaging.
With a 31-year trading history and operating from a central office in Aylesford, Kent, Chapelton is a privately-owned company. It employs a team of experienced personnel to deal with its international manufacturing clients, and handle the array of cartonboard, paper and speciality products that it stocks.
A family affair
Iggesund offers the Incada and Invercote paperboard product families. Incada is a multi-layered folding boxboard used for the packaging of cosmetics, health care items, confectionery, pharmaceuticals and tobacco products. It comes in grammages of 200 – 350 gsm in three varieties, Silk, Exel and Duo. A solid bleached board, Invercote is available in four types – Creato, Duo, Albato and G – in grammages between 180 and 400 gsm depending on the range.
That tactile feeling
When Ton Vermeulen bought a pressing plant for vinyl records in Haarlem outside Amsterdam at the end of the 1990s, no one could have known that he was investing in tomorrow's technology. But today the previously low-valued machines are working at full capacity, and the company, now called Record Industry, has laid on an extra shift to meet demand.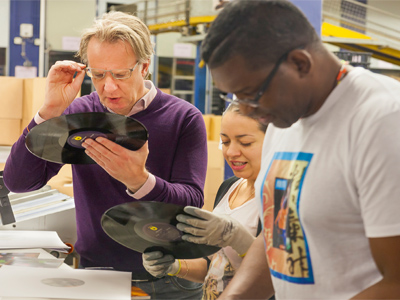 Ton Vermeulen and co-workers inspect the quality of a newly pressed record, which will be sold with a cover printed on Invercote board from Iggesund
As Mr Vermeulen needed sleeves and labels for his records, he approached Wil Pfeiffer of StyleMathôt, a local printer. A few years ago StyleMathôt moved into the same building so Record Industry is now a complete facility for the production of records. The vinyl pressing plant is led by Mr Vermeulen while Mr Pfeiffer is in charge of the printing presses that uses 70% of their capacity to print record covers, sleeves and labels. In the past few years they have seen a powerful upswing in the market. Between 2013 and 2014 alone, global sales of vinyl records rose from 6.1 million records to 9.2 million.
'Within a fairly short time period we've quadrupled our production, leading to extra high demands on efficiency and the smooth functioning of everything we do. Since we switched to using Invercote from Iggesund for our record covers, we've been able to increase the productivity of our printing process by about 35%,' said Mr Pfeiffer.
He emphasised the importance of the cover's quality, a view that is supported by Mr Vermeulen's analysis of the dramatic increase in vinyl record sales, who commented, 'The changeover from CDs to streamed music means that a large proportion of consumers feel no need to own the music in physical form. Nor do I believe that the audiophiles' view that vinyl records produce a better sound is very significant. I'm convinced there is a group of music lovers who want to own their music and the traditional LP format just feels right to them.'
Most of the records produced (on behalf of their customers) are reissues of classic albums. The problem with reissues is that it can be difficult to find a good source to reprint the cover. 'Sometimes we have to use a worn cover with the price sticker still on it as the basis of our cover,' said Mr Pfeiffer. 'This then places heavy demands on our pre-press department, which has to do a combination of restoration and hunting for material. The graphic quality of the cover is an important part of the whole experience.'