FlexoPlatte upgrades Miraclon platemaking with PureFlexo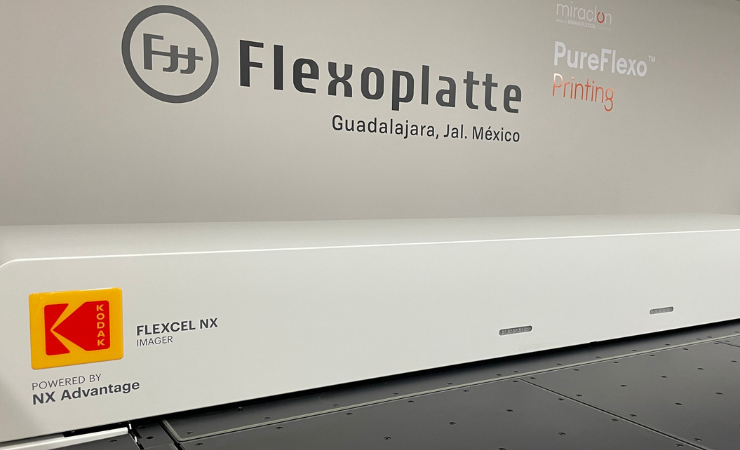 PureFlexo Printing provides a 'wider operating window' for flexo production, according to Miraclon
FlexoPlatte, the recently established prepress provider based in Guadalajara, Mexico, has added Miraclon's PureFlexo Printing plate surface patterning technology to its existing FlexCel NX flexo plate production offering, saying this will give its print customers increased productivity and reduced downtime.
PureFlexo Printing was developed to addresses the causes of unwanted ink spread in wide web solvent on film applications, by providing a 'wider operating window', said Miraclon, adding that greater control of ink spread results in cleaner print, more predictable colour and greater efficiency on every job.
FlexoPlatte produces plates for printers of flexible packaging, labels and corrugated production, and the upgrade has accrued benefits of optimised ink usage, on-press performance and plate stability for its customers, according to owner Ferel Garay.
'The moment we started using the advanced plate surface patterning technology, our customers were experiencing fewer unscheduled press stops, reduced ink usage and wastage, subsequently also enjoying financial savings,' said Mr Garay. 'We have already standardised plates for more than 30% of our customers.'