Into 2023 and beyond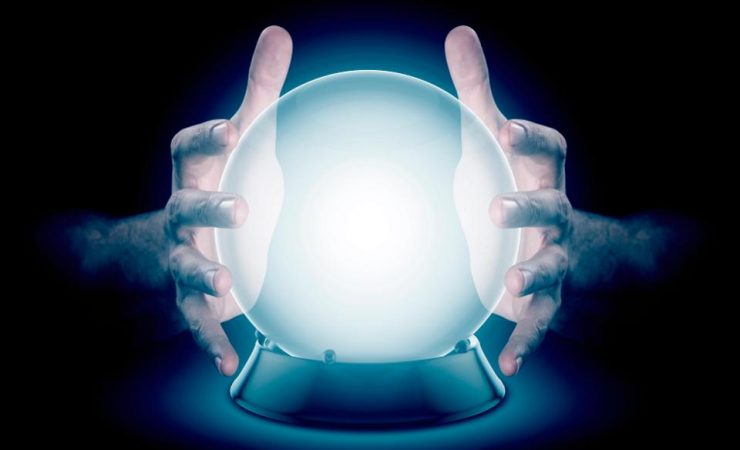 A snapshot of what is predicted to define the next 12 months in flexo
As usual for this time of the year, our collective minds start wandering to next year and thinking about what the future will hold for our businesses and the wider industry in general. 
Thankfully, we are now moving beyond the fallout of the coronavirus pandemic that has dominated thinking ahead of 2021 and 2022, although supply chain challenges and the geopolitical climate are causing arguably even bigger headaches as the cost of business is now a real challenge for converters the world over.
That is a just a snapshot of what is predicted to define the next 12 months, which is far from all 'bad news', so read below to see in detail what various stakeholders from the flexo chain are predicting. 
Gudrun Alex, PR, Bobst 
For Bobst and its many partners involved in sustainable packaging initiatives, 2022 saw a landmark moment in the journey towards sustainable flexible packaging, with the unveiling of the oneBARRIER products at K show.
Together with its partners, Bobst revealed Generation 3.0 "hero samples" of oneBARRIER PrimeCycle – a polymer-based mono-material, which is recycle-ready while retaining excellent barrier qualities, making it a potentially groundbreaking development for sustainable packaging. We also revealed oneBARRIER FibreCycle – a full paper, mono-material, recycle-ready solution created in response to increasing demand in the industry for more paper-based packaging options.
The oneBARRIER solutions are the real deal – sustainable, recycle-ready packaging with excellent barrier properties. It is an exciting breakthrough for flexible packaging, and for the packaging industry in general.
Beyond the significant progress made in sustainable flexible packaging in 2022, Bobst also announced the launch of One complete solution – a new tailored package of end-to-end solutions to create a perfect flexible packaging workflow for converters, based on their production needs. We believe this speaks to a major need for many converters as we move into 2023.
As the needs of converters become more unique due to diverse market factors, One complete solution provides everything converters need, tailored to their specific needs. One complete solution is a portfolio of end-to-end workflows that connect all steps, from production file and pre-press through to the reels of printed or laminated substrates, or of high barrier functional films or paper.
So, looking ahead to 2023, Bobst has the knowledge and portfolio of solutions to create complete and seamless quality production for converters, offering end-to-end solutions for more productive flexible packaging.
Matt Francklow, managing director, Creation Reprographics
The coming year looks set to provide challenges for the flexo sector in terms of rising inflation and lingering supply chain roadblocks. We expect that margins will be squeezed tighter, which may potentially price smaller flexo printers out of short-length print orders. Across the board, measured and sensible decisions at every stage of the supply chain will be key as the year unfolds; put common sense first and let the flexo sector play to its strengths!
From our position as a reprographics partner to the print sector, we are expecting to see businesses implementing incremental changes in their workflows, rather than drastic cuts. The central focus for 2023 will be on technologies that are both cost-effective to support a healthy bottom line, while improving sustainability through the printing supply chain. It can be a tough balance to get right, but could create a more robust and dynamic industry as a result.
Gary Seward, managing director, Pulse Roll Labels
With increasing pressure to economise, we expect to see more companies shifting to fixed anilox printing to simplify and standardise UV flexo label printing. Fixed anilox printing enables the production of any spot colour using just one volume of anilox. This means a fixed set can be installed, and the rollers do not need changing between jobs.
Using fixed anilox printing can reduce ink consumption by up to 30%, increase uptime, and reduce overall capex in buying new rollers. This system is made possible by Pulse Roll Labels' PureTone single-pigment inks alongside a bespoke colour mixing database. PureTone's high strength bases, combined with a fixed anilox, deliver a Delta E < 2 and higher print consistency, all thanks to the reduction in variables. We can't wait to see how it can help more companies drive efficiencies and cost savings.
Marco Mingozzi, general manager, ZDue:
We experienced an exceptionally challenging year in 2021 due to growing shortages in raw materials, which led to end users stockpiling inventory and I would dare say incapacitating the converting and pre-press supply chain. The market collapsed in 2022, which has had a greater impact on primary rather than secondary packaging due to increase in prices and the fact that those who had built large stocks are today, still disposing of them without placing new orders.
Looking ahead to 2023, I think the current situation will continue until March 2023, possibly even longer, after which only political stability in the world or lack of it, will be able to provide us with answers. For our part, most fortunately, we have seized several opportunities in the market, which is now seeking expertise and support from large groups, like ourselves, as they increasingly look to create efficiencies on a global perspective.
We're now in a time where the market no longer asks for high-quality, this is taken for granted. It asks to be present in an area or to at least provide a reliable and accurate service that we – with great sacrifice and commitment – have created, so ZDue can continue to operate alongside our customers.
Andrew Hewitson, CEO, Reproflex3
Ever since R3 launched in 1996, technology has provided pre-press companies with the ability to automate, optimise, increase productivity and essentially take cost out of their production processes. In 2022, post COVID-19 lockdowns, there is nothing more to squeeze out of pre-press costs. Reflecting on 2022, it's been a year of price increases, industry consolidation and huge swings in workload.
As we enter 2023, it feels that the focus for the packaging industry has shifted significantly towards efficient print workflows and sustainably sourced substrates. These points are not just a novelty or nice to have, they're now a necessity inside any serious printer.
With rising energy costs together with an overall increase in material and manufacturing costs, working smarter is a point of survival. Right now, we are finding ourselves involved in more and more projects with printers to optimise pre-press workflows, reduce the number of colours through extended colour gamut as well as ink usage optimisation through advanced screening systems like ProjectBlue and Vortex. 
I think this trend is set to continue for the near future and will form the basis of success in flexo printing, particularly as more brands continue to switch from gravure to flexo to make savings on their printed products. It is solutions providers like us, who can help them to operate sustainability and optimise the value chain by providing a stable print platform to reduce the total cost of pre-press without compromising the print quality of the end product.
Keith McMurtrie, CEO, Tharstern
The converting sectors are clearly about to encounter the same evolution as the commercial sector did many years ago. As digital print technology was introduced and consumers saw the benefit of shorter and potentially cheaper runs, they grew to expect it. And that's when the commercial printer's world started to change. They then faced a new challenge in that as production times shortened, the proportion of set-up time of the overall job increased, particularly with regards to non-chargeable activities such as the job admin i.e. quotation production, billing, shipping etc. 
So they either had to review how they priced for jobs (which in some cases resulted in the commoditization of products, and the commercial impact associated with this) or solve the problem with automation by using software to digitalise these administrative processes. I think we're going to see the same thing happening in the converting sectors very soon. As the adoption of digital converting technology is growing, we will see market expectations change. So the lengthy processes that come before production, like project review, prototyping and planning, will all be impacted. To solve this, we will see converters invest in more software technology to help them digitalise these processes, streamline their workflow and automate everything they can.