Mondelez reaps rewards from switch to flexo ECG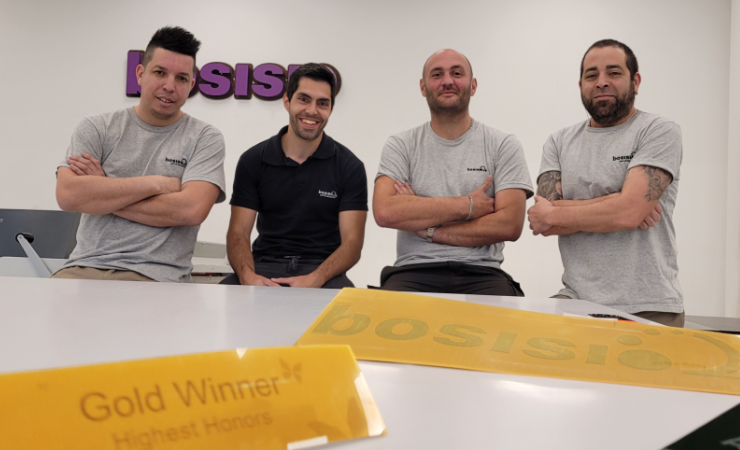 Argentinian pre-press trade shop Bosisio used ECG to win GFIA Gold
Flexo supply chain partners Bosisio and Celomat have helped global food and beverage brand owner Mondelez International successfully transition to flexo ECG printing and reap the rewards of this growing print production process, both figuratively and literally.
Pre-press trade shop Bosisio and packaging printer Celoma are both located in Argentina. Whilst they have worked together for a number of years, a more recent award-winning project with Mondelez has served to showcase how the combination of their respective expertise to deliver flexo ECG printing can benefit brands and brand owners in terms cost savings, productivity and also sustainability.
This has centred on investment in Kodak Flexcel NX technology. Introduced by Bosisio in 2013, the company started working with ECG in 2017 having identified it as a 'technology of interest'. In 2019, Celomat approached Bosisio when Mondelez was seeking an alternative to gravure limitations exposed by changing demands in its core confectionery market, such as more variety of products in shorter runs and with faster turnarounds. With the brand owner's existing gravure supply chain costing too much and taking too long to respond to these demands, Bosisio and Celomat proposed flexo ECG as a viable alternative.
'Converters in particular, are quick to see ECG's potential,' commented Nahuel Busto Rosati, technical manager at Bosisio. 'But there's a natural resistance to change [amongst brands], so we take a specialist sales approach to address this challenge. Our engineering and development department gets involved, working closely with converters and brands, giving presentations, providing samples, even attending their own internal meetings if asked.'
In the case of Mondelez, the initial reservations centred on print quality, as recalled by Vanina Tejeda, pre-press technician at Celomat. 'Iin particular the question of replacing spot colours with screened process colours, which entailed losing the independence between images and spot colours. We knew that with Flexcel NX this wouldn't be an issue.'
Beginning in 2019 and culminating a year later, Bosisio and Celomat undertook a carefully planned and executed implementation of flexo ECG. Mr Rosati noted how this took an SKU-by-SKU approach, employing sometimes four colours, sometimes five, depending on the product. 'First, we established the spectral data of each spot colour from the gravure samples, then we used that information to convert each to a consistent ECG separation in line with the colour profile of Celomat's press.
'Mondelez was pleasantly surprised at the precise match between the gravure spot colours and the flexo ECG results and agreed to a print test. So, we converted 12 spot colours to ECG separations and ganged 12 products, which Celomat printed using CMYKOGV plus white.'
As well as overcoming quality concerns, the switch to flexo ECG drove savings in ink consumption, reduced energy consumption, minimised press set-up and shortened production lead times for the flexo plates versus the comparable gravure cylinders required.
When the results were presented to Mondelez in 2020, they exceeded the brand's expectations. Ms Tejeda continued, 'In terms of quality, which after all was the basis of Mondelez's initial reservations, there were no issues, and in some aspects flexo ECG outperformed gravure. Mondelez was really pleased with enhancements in shadow transitions, and greater contrast in the photos.'
The initial project proved so successful that Mondelez has continued migrating other product lines from gravure to flexo. The Bosisio-Celomat-Mondelez project was also a winner of a Gold Award in the most recent Miraclon-sponsored Global Flexo Innovation Awards, in recognition for achieving three of the awards programme's criteria: gravure-to-flexo process conversion, print production workflow and commitment to sustainable print.
Ms Tejeda is confident that having Mondelez endorse flexo and ECG will encourage more brands to explore the technology. 'I firmly believe that most jobs can be printed using ECG, but that larger brands will naturally migrate faster, ahead of smaller brands. The benefits — lower cost, faster turnaround and more sustainable production — are plain to see, and there for all to take advantage of.'