EyeC to launch ProofRunner HighLight at Labelexpo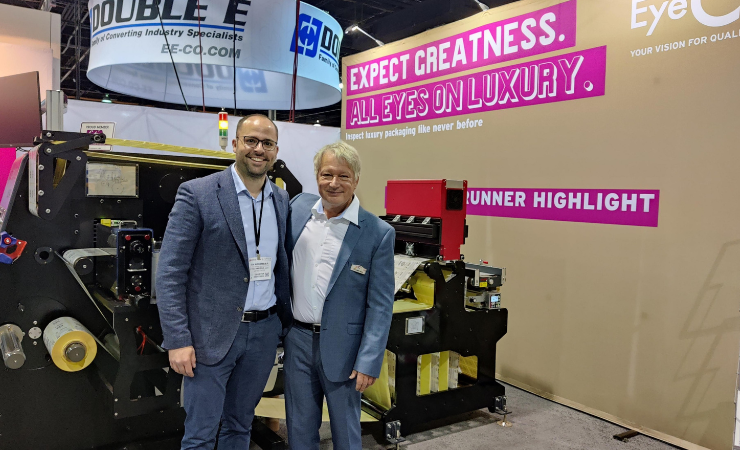 Tim Wedermeier, product manager, and Dr. Ansgar Kaupp, CEO
EyeC has confirmed it will be launching the new ProofRunner HighLight exclusively at Labelexpo Americas in Chicago.
The newest system in the product portfolio, which includes four modular inspection systems, has been specially developed for 100% inspection of highly finished labels and folding cartons in the premium segment.
Visitors will be able to see a live demonstration of the EyeC ProofRunner Web HighLight, which will be making its debut as part of the ProofRunner HighLight series at the show.
Thanks to HighLight illumination, the systems check the quality of labels and folding cartons with finishes such as hot stamping, holograms, or blind embossing. A UHD expansion mode is also available for more flexibility. This variant uses a high-resolution 8k colour camera to detect the merest defects, even at larger inspection widths.
Nico Hagemann, director of product management at EyeC, said, 'We have created a product line that makes no compromises, even for complex high-finish applications. With its unique features, we can now provide even better service to customers in the premium segment. The modular expansion stages of the systems enable individual offers to be created in a time-saving manner and will further enhance the comfort and satisfaction of our customers.'