ABG installs non-stop unwinders at Cartor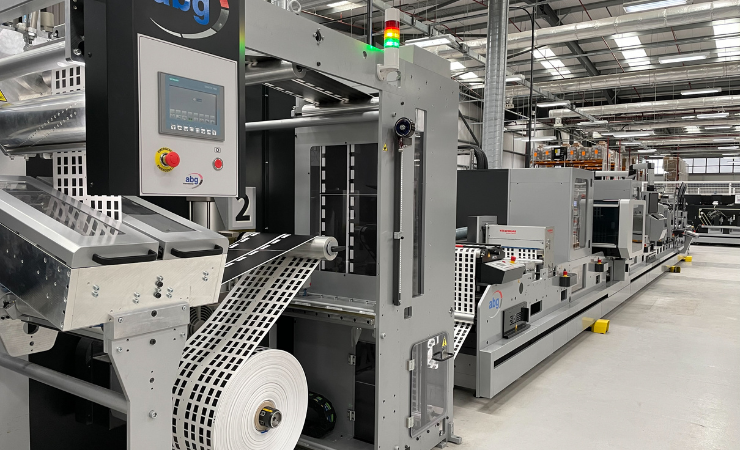 ABG incorporated non-stop winding technology into their finishing solutions portfolio in 2020
Finishing equipment manufacturer A B Graphic International (ABG) has installed two non-stop unwinders at Wolverhampton-based security printing firm, Cartor.
Cartor has been involved in security print for the last 40 years, dominantly working in the postal domain to over 180 countries. The non-stop unwinder solutions (NSUs), have both been integrated into the company's finishing systems.
Ian Brigham, Cartor's managing director, said, 'The main reason for purchasing the non-stop unwinders from ABG was to improve efficiency. Beforehand, we would lose about 15 minutes of productivity per hour changing reels. Now, because of this excellent piece of equipment having been seamlessly integrated with our Omega Converter 430 machine, we are now saving vital minutes of production time, which makes a huge difference on long-term contracts.'
ABG incorporated non-stop winding technology into their finishing solutions portfolio in 2020. Manufactured at their Spanish facility, the non-stop rewinders and unwinders can work with any printing or converting equipment.
ABG's winders work with medium to long run jobs to increase productivity, improve product quality and control material waste. Its standard unwinder system ensures the non-stop feed of web-type materials and can be used in conjunction with converting lines or label presses.