Primcut AG acquires Comexi L20000 laminator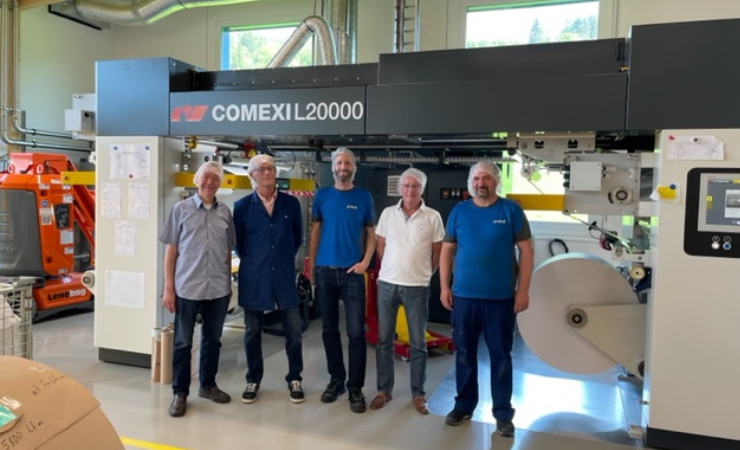 Comexi has consolidated its presence in the Swiss market with the sale of an L20000 laminator
Flexible packaging specialist Comexi has sold the L20000 laminator to Primcut AG to help cope with a sharp demand increase in manufacturing labels and banderoles.
The sale is in addition to other acquisitions during 2021 in Switzerland, including an F2 MB flexo press, a Comexi S1 DT slitter with laser, and a robotisation for a slitter.
Printing company Primcut AG, founded in 2008 in Krummenau, already has a narrow web flexo and will use the L20000 to laminate or apply coatings to the reels already printed. The machine features web tension control precision and reverse application system for water-based adhesives. It is a compact machine with a fully automated washing system that allows adhesive changes in less than ten minutes.
Ramon Jonama, Comexi's area manager, said, 'The Comexi L20000 is a water-based laminator that minimises waste at the start of a job, an essential benefit to address the growing trend of short runs, which is cost saving and reduces environmental impact.
'Primcut AG prints on narrow webs, and the Comexi L20000 will allow the company to make laminations and coatings to meet the increase in demand. We are very pleased with the results obtained in Switzerland, where we have been consolidating our leadership position due to our sales in recent months.'