Survey highlights brand integrity challenges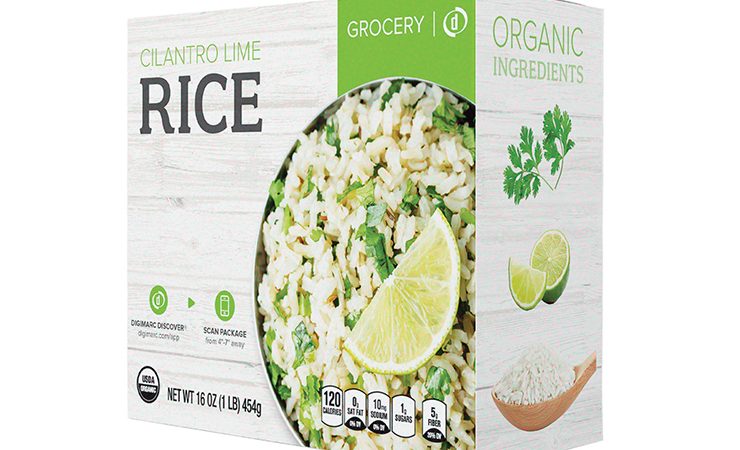 This example package carries a GTIN (global trade identification number), typically found in EAN/UPC barcodes
Counterfeiting can drastically alter consumers' perception of the brands they buy, suggests a new study from Digimarc. 
The American company, which provides digitisation solutions featuring digital watermarks and other unique identifiers, commissioned The Brand Integrity Insights Survey, which was then conducted by Censuswide. The study surveyed 4064 general consumers in the US and the UK during April 2022 and its key takeaway proved to be, 'Consumers' desire for authentic products isn't limited to luxury goods. They expect the products they buy for themselves and their families to be the real deal. [This] new research shows just how much inauthentic goods can shift their perception of the brands they buy.'
In terms of figures to emerge from the survey, two-thirds of respondents said that if they purchased a product and discovered it was counterfeit, it would negatively affect how they perceived the brand they thought they were buying from. 47% wouldn't trust a brand if it had an issue with counterfeit products, whether they personally bought the product or not. In the UK, 45% wouldn't buy from a brand again if they bought a fake product, rising to 55% amongst US consumers.
Health and safety is a leading concern for 85% of respondents when buying food and beverages for themselves and their loved ones, staying broadly similar (84%) when buying consumer goods, and dropping to 79% when buying aftermarket auto parts. This translates to 84% caring about the potential toxicity of the food and beverages they buy, and 84% also caring that the pharmaceuticals they buy aren't expired or have been recalled. 75% responded that when buying apparel items, they care about what the product is made of.
These concerns are evident across multiple industries and end uses, but notable that 83% are worried about the authenticity of pharmaceutical products, 79% concerned by over-the-counter medications, the authenticity of both apparel and fashion items/chocolate and confections important to 78%, 57% keeping an eye out for counterfeit alcohol and tobacco, and 55% worried about the authenticity of baby food and formula.
Concerns vary from generation to generation, with 'Boomers' prioritising the authenticity of pharmaceuticals and the goods they buy for their families, 'Millennials' worried about luxury goods and baby food/formula, and the 'Gen Z' cohort caring about the authenticity of luxury goods and worrying about whether the goods they buy for their family are authentic.
Whilst the rise of e-commerce in recent years has brought many benefits to brands and consumers alike, 40% of consumers surveyed feel online shopping has spurred on the sale of counterfeit goods. A third think social media has normalised cheaper products that may or may not be counterfeit. As such, shoppers are more worried about the quality of products in the marketplace, it is reported.
To tackle some of the issues revealed in the survey, QR codes remain a viable option for brands, according to Digimarc. This technology has gone through somewhat of a resurgence of recent years, having become ubiquitous in the global battle against Covid-19. In fact, 52% of Millennials replied to the Censuswide/Digimarc survey to confirm they have used QR codes more over the last two years. Overall, 40% said QR codes have the potential to validate a product's authenticity and origin, 36% said QR codes have the potential to prove a product's authenticity, and 64% said they'd be happy to scan a QR code if it gave them information quickly and easily.
Multi-layered approaches take this even further, such as Digimarc's new Brand Integrity offer, which combines digitised products with Cloud connectivity and on-pack tools such as watermarks.
Commenting on the Brand Integrity Insights Survey results, Ken Sickles, executive vice president, chief product officer at Digimarc, said, 'The challenge brands face from counterfeiters is multifaceted with sales online, the altering of packaging and product labels, as well as infringement of intellectual property. The need to address counterfeiting is no longer just about protecting brand reputation, it is also about protecting consumers' health and safety and must be addressed.
'As this research highlights, consumers also have a vested interest in ensuring the products they purchase are authentic, with nearly half of respondents saying it would help them feel reassured they are purchasing an authentic product if they had a way to check the manufacturer's claims. It's hugely positive therefore to see that nearly two-thirds of respondents would happily scan a QR code if it gave them information quickly and easily. Adopting this type of technology will enable brands to unite with their consumers, keeping their products real and protecting their reputation.'