Siegwerk launches rigid plastic packaging deinker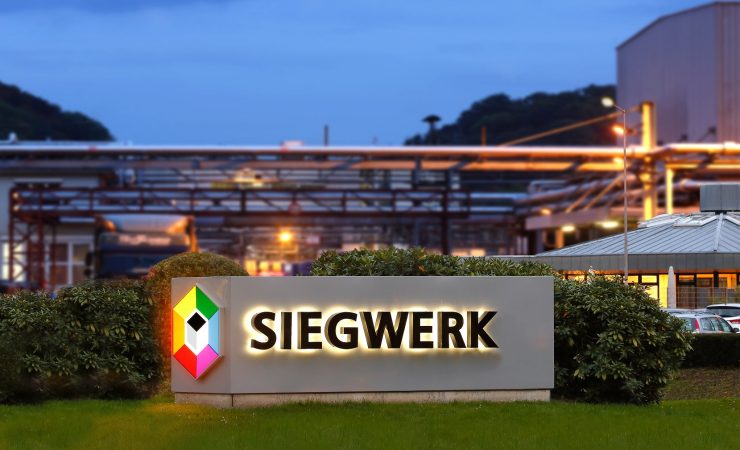 Siegwerk is currently engaged in various deinking projects for all kind of rigid packaging solutions with in-mold and pressure sensitive labels as well as for direct printed rigid containers
Siegwerk has unveiled a new UV-curing deinking primer, suitable for pressure sensitive and wrap around labels, as well as shrink sleeves made of Polyolefin- and Polyester-based materials. The company says that this now allows for inline printing of deinkable materials in a 100% UV-Flexo press setup.
The company says that, with consumers demanding higher recycling levels of plastic packaging, brand owners are seeking ways to switch to 100% recyclable packaging in the near future. 'Achieving this 100% packaging circularity requires a sufficient and consistent quality of recyclates,' said Ralf Leineweber, Siegwerk's head of global technology. 'In mechanical recycling as the today's only established industrial recycling process, deinking of printed packaging material is one – if not the most – viable technology to meet this requirement. Only deinking can bring here clean and clear recyclates with a suitable quality back into the packaging stream to consequently reduce the need of more virgin plastic material.'
To integrate deinking into the recycling process, Siegwerk says that recyclers need to implement a hot washing step first. More and more recyclers focusing on rigid plastic packaging such as trays, cups and plastic containers are implementing hot washing processes to improve the quality of their recyclates which enables an easy and seamless integration of a deinking step for a broad range of packaging materials. 'We consider deinking primers as a key lever for smart deinking of crosslinked ink systems especially at low washing temperatures  for sleeves, labels and other printed decoration for rigid plastic packaging,' added Mr Leineweber.
Siegwerk claims that its deinking primers enable a 'smooth and reliable deinking' at any hot washing condition currently used in the recycling industry. They are compliant with different film materials like cPET, PE or PP and do not require the use of a dedicated ink series to keep complexity for users rather low.
The company is currently engaged in various deinking projects for all kind of rigid packaging solutions with in-mold and pressure sensitive labels as well as for direct printed rigid containers. 'The greatest opportunities to improve plastic recycling in line with a circular economy obviously lay in areas where hot washing already became a standard step within the recycling process, such as in the PET bottle 2 bottle recycling,' concluded Mr Leineweber.