Fujifilm launches hybrid curing system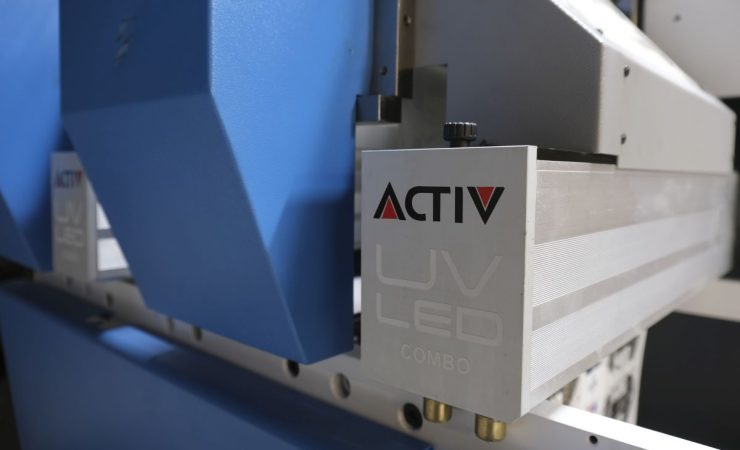 The Activ Hybrid LED UV combines the latest LED UV curing technologies with Fujifilm's own ink expertise.
Fujifilm has launched of the Activ Hybrid LED UV, a new hybrid curing system which can be installed on new presses or retrofit onto existing equipment.
The company says that the system combines 'the latest, high power, low heat LED UV curing technologies'  with its own ink expertise to 'improve label production on narrow web presses.' It is also intended to enable traditional UV or water-based flexo presses to be 'seamlessly converted' to LED UV curing. This transition can result in significant environmental, cost and material savings as well as increased productivity and quality.
Manuel Schrutt, head of packaging at Fujifilm Europe, commented, 'We are delighted to be bringing such an innovative product to market. Fujifilm is proud to be the only supplier able to offer both a state of-the-art LED curing system and a high performance LED ink range to the label and packaging industry. The Activ system takes advantage of the very latest LED UV curing technologies, along with Fujifilm's ink expertise, to deliver a reliable industrial curing system with none of the disadvantages of higher power and higher temperature conventional UV lamps.'
The system's hybrid nature means it comes with the benefit of conventional UV Arc capability, arming printers with the option to also print with specifically developed and unique conventional UV inks. Fujifilm says that the LED lamp system and Sericol Flexo JJ ink range have been developed in harmony to ensure optimal performance.
The company says that press running speeds are 30 – 50% faster than a conventional UV system, with comparable press speeds on labels increasing from 70 – 100m/min on a conventional UV press, to 120 – 170m/min with the Activ system. Shorter job setups and make-ready times are also possible, thanks to improved substrate stability and the elimination of material distortion, and lower press down-time results in additional significant productivity gains. The system offers more consistent quality as the impact of the heat from the UV lamps is removed, resulting in better registration and less substrate stretching.
Other benefits include the elimination of VOCs and 'undesirable factors' including heat from conventional UV lamps, noise and even smell. Material usage is also reduced, and the system requires less maintenance and labour.