RK Print upgrades 303S Multicoater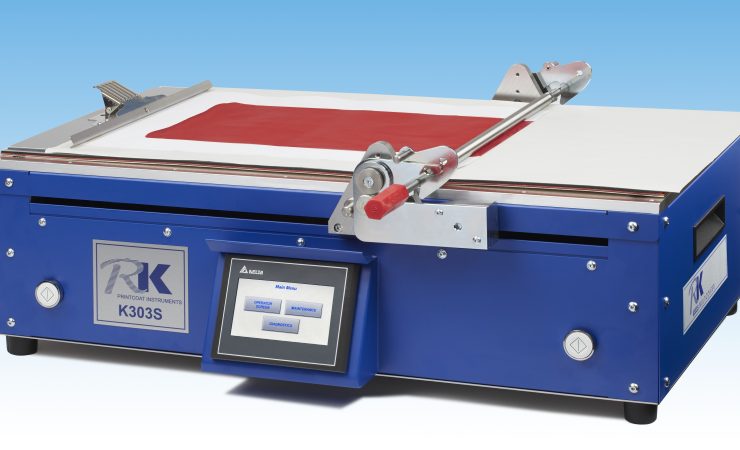 The K 303S bench top unit has some similarities with the earlier version of the K 303 Multicoater
RK Print Coat Instruments has upgraded the K 303S Multicoater base unit, adding a fully integrated servo drive and touch screen control, allowing for improved precision for most coating and adhesive-related applications.
The K 303S bench top unit has some similarities with the earlier version of the K 303 Multicoater, being supplied with easily interchangeable gravure and flexographic printing heads.
It offers variable speeds, from one to 40m/min and it allows for multiple coating s to be made at once, with a maximum coating area of 350 x 440mm. Vacuum beds are also available.
The K 303S can also be used for quality control and colour comparison using various ink/substrate combinations and also to determine printability and adhesion. The meter bar coating head expands processing and quality control capabilities. Bars are available for wet coatings from four to 500 microns. The samples obtained are suitable for computer colour matching, visual colour matching and for the evaluation of adhesion, gloss and other quality/performance associated parameters.
Available in an extensive range of sizes, shapes and types, the motor itself is a servo-driven high-end unit that RK Print says 'offers smooth operation at any speed.' The speed itself is set by an HMI with a two button mode switch for safety.