Stronghold of flexo progress turned in digital tinkering room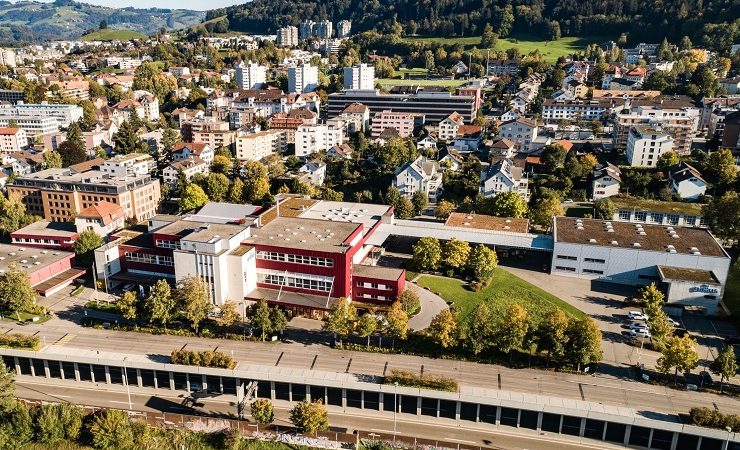 Gallus headquarters in St Gallen
Heidelberg plans to reorganise Gallus headquarters in St. Gallen, Switzerland, and develop it into a competence centre for digital label printing.
To this end, the new customer demonstration centre is to be opened at the site at the end of the year as the Gallus Experience Centre. The expansion of the digital printing portfolio will be accompanied by comprehensive innovations in equipment, service, software and ink.
'With targeted investments in the Gallus Group, we want to gain further momentum in the growing label market,' said Ludwin Monz, CEO of Heidelberg. 'The reorientation of our site in St. Gallen into a competence centre for digital label printing underlines the high strategic importance for Heidelberg in the packaging sector. We welcome, that the commitment of entrepreneurs Marcel and Roger Baumer will create an innovative environment in St. Gallen from which we can also benefit.'
The news comes after Heidelberg failed to sell Gallus, its flexo arm, last year.
As part of the reorganization of the site, St. Gallen entrepreneurs Marcel and Roger Baumer will take over the entire area in St. Gallen with around 20,000 sqm on April 1, 2022. Gallus will continue to use the required space as the main tenant in this area in the future. A corresponding purchase and long-term lease agreement has been signed. Heidelberg expects the transaction to be completed in the first quarter of the 2022/23 financial year.
The Gallus area is set to develop into an open campus for companies and institutions that are helping to shape the future and strengthen St. Gallen as a workplace. We are delighted that the Gallus Group, with its headquarters and Digital Campus, is the anchor tenant of the site,' said Roger Baumer.