Drug re-classification to affect solvent ink use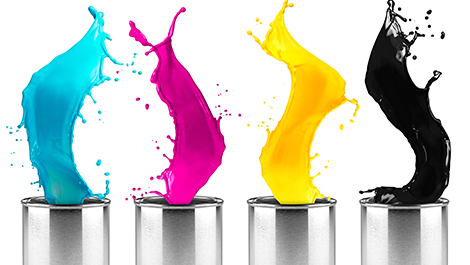 Under new laws printers many need a licence to possess certain types of ink
Legislation passed by the UK Government in December puts a new licensing requirement on anyone possessing, using or selling fluids containing gamma-butyrolactone (GBL), a chemical used in solvent and eco-solvent inks for wide-format and other types of print, with a compliance deadline of 15 June 2022. This will affect ink manufacturers, printer vendors, resellers and users of devices that contain these fluids.
The Statutory Instrument, The Misuse of Drugs (Amendment) (England, Wales and Scotland) Regulations 2021, was put before Parliament on 15 December 2021, and its consequences appear to have been notified via drugs regulation communications rather than via REACH, the EU regulation that controls hazardous materials and which has been replicated in the UK since Brexit.
The legislation is intended to tighten control of GBL and 1,4-BD (1,4-butanediol, a related drug), both of which convert in the body to GHB (gamma-hydroxybutyric acid), a powerful sedative connected with 'date rape' and other serious crimes and which is fatal in larger amounts. The key measure as far as the print industry is concerned is that it re-classifies GBL as a Class B controlled substance, which will from 15 June this year require a licence to import, export, produce, supply, offer to supply or possess for 'legitimate industrial purposes'. GBL was previously a Class C substance and not subject to these restrictions.
GBL is used as a stabiliser in solvent and eco-solvent inks used in printers supplied by vendors that include Epson, Mimaki, Mutoh and Roland DG. It is also possible that it is used in other ink types, which could include varieties developed for high-speed web inkjet presses. The substance is also used in industrial cleaning products and diabetic testing kits.
The necessary licence costs from £3133 per organisation, depending on its position in the supply chain (more for manufacturers and resellers), and imposes special handling and storage measures on users, including DBS checks on personnel with access to the inks. The application process is stated to take 'up to 16 weeks' according to the Home Office website, which means that anyone applying in time to meet the 15 June compliance deadline would need to be starting now.
Speaking to Digital Printer, Epson UK's Pro Graphics sales manager Phil McMullin commented, 'We heard from another manufacturer and are trying to get government confirmation; they haven't written to us,' though he noted that Epson's UK ink manufacturing plant at Telford does not produce this type of ink. He also expressed the view that the government had assumed that this change would be of 'no consequence' to the printing industry, in which they were 'absolutely wrong'.
The IPIA, which has been in communication with ink and printer manufacturers, will be meeting with BEIS (the Department for Business, Energy and Industrial Strategy), manufacturers and other industry representatives this Friday (18 February), in the hope of obtaining an extension to the deadline or an exemption for uses of GBL in print.
The Home Office's Impact Assessment for the changed classification estimated that 65 UK companies would be affected. However, IPIA general manager Brendan Perring told Digital Printer that calculations by IPIA and ink and printer manufacturers, which take into into account units installed and market shares of different ink types (in which solvent is still dominant), suggested than some 3500 companies could be affected in the print sector alone.
Mr Perring added, 'This issue was brought to the attention of the IPIA by the ink manufacturing sector, and it was immediately raised with the BEIS. There was a very quick response … and they have in turn raised it directly with the Home Office and their Chemicals Team. We have also secured a meeting on Friday with BEIS that will be attended by representatives of the ink manufacturing sector where we will explain in detail the impact that this legislation will have on our sector, put forward our analysis and request that an exemption be made for printing inks usage, or that a time-limited exception should be put in place as a minimum to allow manufacturers time to react and create alternative formulations and have these tested, approved and recirculated through the supply chain.'
The British Coatings Federation (BCF) has also been in contact with the Home Office and BEIS. CEO Tom Bowtell said, 'While we support the aim of the [Government's] proposal, we have concerns about the approach and timing of these changes. In discussion with officials at the Home Office we have requested an extension to the June 2022 deadline for obtaining a licence for use of GBL as a substance. Even if the licence regime is limited to companies handling neat GBL, we still believe the timelines are very challenging to obtain a licence in time.
'In addition, we are aware that several printing ink companies would prefer to reformulate away from GBL, but there is insufficient time to do this before the June deadline. We have also called for users of mixtures (i.e. printers using printing inks) to be out of scope from the requirement to obtain a licence, given they do not buy or handle neat GBL.  Once in a printing ink, the risk of misuse of GBL is unlikely given it would be extremely difficult to extract.'