French firm adopts Nyloflex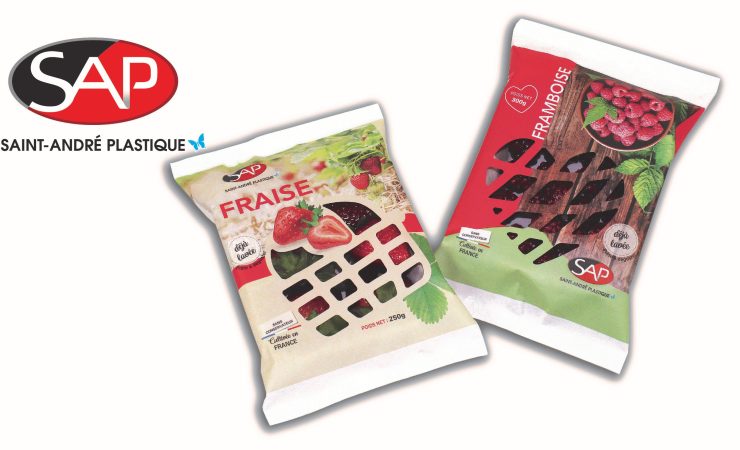 Saint André Plastique is a family-run French company that employs more than 170 people
Saint André Plastique has adopted Nyloflex FTM Digital flexo plates from XSYS as it looks to increase the quality of its printed flexible packaging and increase the emphasis it places on paper-based packaging solutions. 
The company, founded in 1973 and based just outside the French village of Saint-André-de-l'Epine, specialises in flexible packaging products, both paper and plastic, and mainly aimed at the food industry. It has invested heavily in new printing and converting machinery over the past few years and now employs more than 170 people.
XSYS has developed the nyloflex FTM Digital flexo plate specifically to allow converters to address paper applications in flexo printing more easily by facilitating the switch from solvent- to water-based printing. Introduced to the market in early 2021, it is the result of the drive by XSYS to deliver sustainable solutions for flexo printing that are also cost-effective in production.
Created with inherent flat top dot technology, XYSX says that Nyloflex FTM Digital offers 'superior ink laydown and best-in-class highlights,' and adds that 'it prints equally well on a wide range of both coated and uncoated papers where printers would previously have needed several plate types.'
After several print trials, Saint André Plastique determined that Nyloflex FTM Digital could help them optimise print production. Company president Fabienne Lebreton commented, 'We are currently working on expanding paper-based alternatives to plastics in order to adapt our business to new market needs and stricter regulations, so we decided to evaluate our plate inventory to see if there was room for improvement.'
Saint André Plastique's industrial director Jean-Michel Levoy added, 'We have used plates from Flint Group, and now XSYS, for many years and always associate their products with high quality and innovation, which is why we turned to them when we wanted to improve image quality even further.
'We are very impressed with the performance of the new Nyloflex FTM plate, which allows us to maintain colour consistency and repeatability, and that is incredibly important in the flexible packaging segment. The plate has an excellent transfer rate which translates to a very high printing resolution even on uncoated paper.'