WLE becomes boon-tech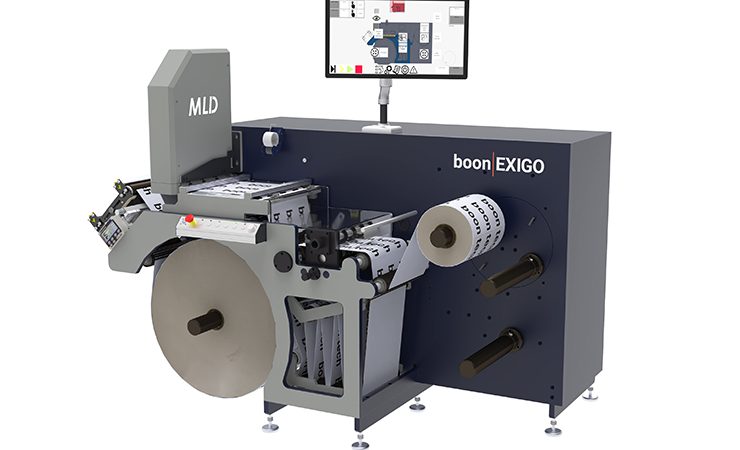 The Exigo slitter rewinder forms part of the boon-tech launch portfolio.
WLE has relaunched as boon-tech, a new company focusing on performance-enhancing ancillary equipment for the label industry.
Originally founded in Sweden by Wasberger Group as WLE, boon-tech is a subsidiary of fellow European finishing specialist Grafotronic that serves customers worldwide. It operates modern production facilities in Warsaw, Poland, which it shares with Grafotronic. Both companies also share a service and support infrastructure.
The boon-tech portfolio has been engineered to offer machines that are said to be easy to use right out-of-the-box, assisting and enhancing all the processes surrounding label printing and finishing. Specifically, boon-tech is – as WLE was – focusing on ancillary processes and offers slitter rewinders, fan-folding equipment, fully and semi-automatic core cutters, and more. The company is now launching a new slitter rewinder, Exigo, and a mega compact digital finishing machine, Rebel.
The company has 'big plans' to showcase a completely new go-to-market strategy and a highly updated product portfolio at Labelexpo Europe in Brussels across 26-29 April, 2022.
FlexoTech will be previewing the latest flexo technologies to be launched and showcased at Labelexpo Europe 2022; register here to receive the magazine, for free