Second MPS press at Forlabels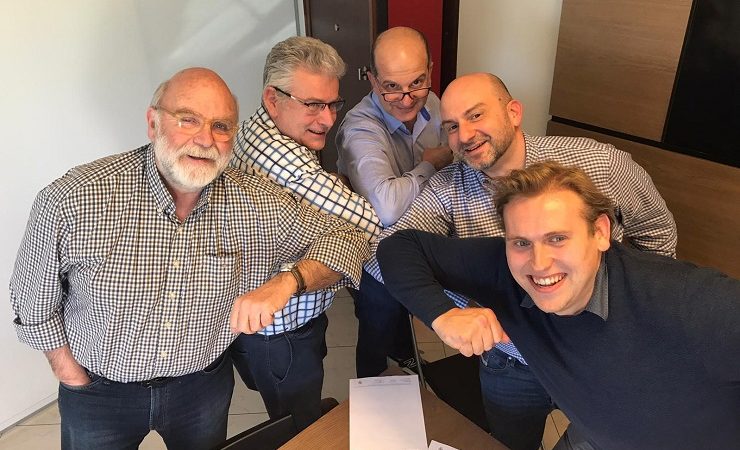 Sebastiaan Rakhorst, MPS regional sales director, with Costas Zachariades, local MPS agent and the Forlabels team celebrating their partnership with an elbow bump
Forlabels has invested in a second MPS flexo press, along with MPSConnect and a Performance Program including performance improvement, additional training, and supply of all tooling.
The two MPS presses at Forlabels are fully connected. With a digital twin, MPS can convert data from both presses into intelligence by means of market benchmarks and performance evaluations. The presses also have a CERM integration for automation via MIS and remote support. Following MPS' advice on tooling and consumables, MPS also delivered tooling from their trusted suppliers.
In addition to MPSConnect to retrieve and analyze the data coming from the press, MPS further extends their services with Performance Programs that include monthly reports, and in-depth advice about the entire printing process.
Avgerinos Chatzichrysos, Forlabels CEO and sales director said, 'We are convinced these steps in performance improvement are making our company even more successful. We already see better results in our printing quality and delivery times, and with a lower cost price per 1000 labels, Forlabels is even more competitive in the market. We are ramping up and still results are consistent and predictable.'