Nordmeccanica Super Combi installed at FFP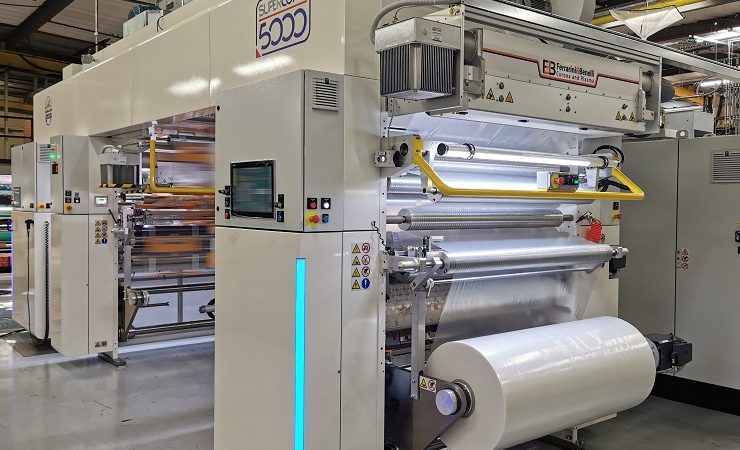 FFP Packaging Solutions has installed a second Nordmeccanica Super Combi laminating machine at its site in Northampton, increasing capacity and adding additional manufacturing capabilities.
The new Nordmeccanica Super Combi 5000 laminating machine will, according to the company, provide unique UK manufacturing capability for the UK flexible packaging market.
In 2018, FFP commissioned a Nordmeccanica Super Combi 4000 machine and now, as a result of the growing market demand for specialist flexible printed packaging, FFP has again invested in its lamination capabilities.
All Nordmeccanica products are developed in accordance with stringent efficiency criteria utilising technology to ensure low energy consumption. This combined with the machines running efficiencies has allowed FFP to reduce material wastage through machine set-up as well as be more energy efficient.
The Northamptonshire-based facility now boasts two Windmöller & Hölscher Miraflex flexo printing presses, four laminating machines, two pouch making machines and a high-speed laser/slitting machine. With this latest investment in manufacturing capability.