Tharstern adds remote-access functionality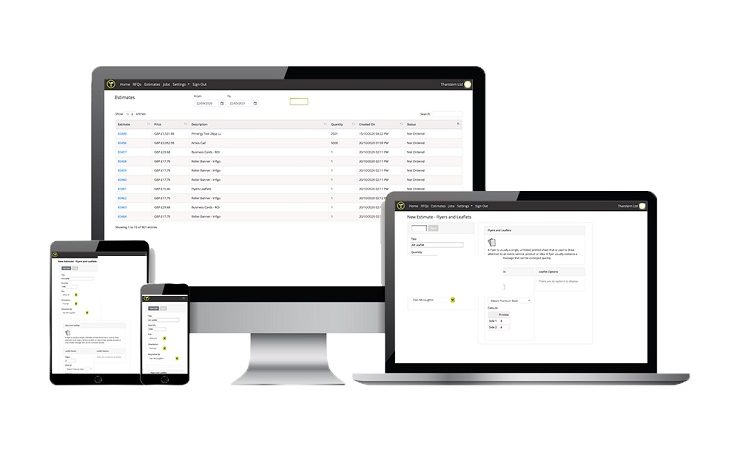 As part of its hybrid approach to MIS, Tharstern has added remote-access functionality to its MIS solution, allowing customers to increase their estimating resource.
The Remote Access Portal is a browser-based tool that connects directly with the core MIS solution, allowing users to create estimates, RFQs and orders in any location, on any device. Companies can also share the portal with their own clients, giving them the power to create quotes, place orders, and track deliveries. The tool is available free of charge to both new and existing customers, as part of Tharstern's new SaaS subscription pricing structure. 
This latest functionality is part of the company's hybrid approach to their Tharstern MIS solution, which utilises both web-based and on-premise technologies. The core MIS solution sits on-site at a company's business premises, alongside their production equipment, while users access the solution online using a number of custom designed applications that hook into the MIS core, including the existing Shop Floor Data Capture and Mobile Inventory tools. 'We're essentially giving our customers the best of both worlds by combining the accessibility and responsiveness of a cloud solution, with the control and integration capabilities of an on-premise solution. Users are able to take advantage of a very powerful and comprehensive MIS, using a user interface that's designed specifically for their role,' said Lee Ward, chief revenue officer at Tharstern.