Flexográfico turns to Miraclon for foothold in premium packaging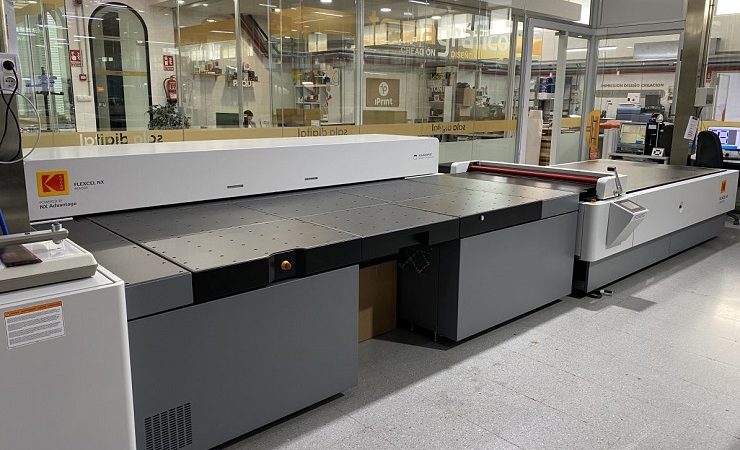 Spanish pre-press provider Flexográfico has installed a FLEXCEL NX Wide 5080 System from Miraclon to gain a foothold in the premium packaging sector.
This new acquisition is in line with its ambitions to become a market leader by adopting innovative working methods, investing in new, more modern and environmentally friendly technology, and ensuring the continuous training of its workers.
Flexográfico produces all types of flexographic plates, from liquid resin to laminated layer (lams layer). Manager Julián Martínez, said, 'The new system will put us up there among the leading companies at a national level, in terms of production potential as well as the application of state-of-the-art flexographic platemaking technologies.'
The FLEXCEL NX Wide 5080 System will allow the company to win over new markets and contracts that require high quality with maximum plate sizes of up to 1270 mm x 2032 mm.
Mr Martínez explained, 'With this new format, we will be able to offer fine image reproduction, print contrast and high densities, while also saving on plates, waste and production time. For all these reasons, we are convinced that our customers need FLEXCEL NX plates to compete with the top printers.
'We are already completely satisfied with our decision to invest in the FLEXCEL NX Wide 5080 System, as it immediately opened many doors, allowing us to win new customers. We are confident that it will soon become our best performing plate production line and our forecast is to finish 2021 with 35% of our production being carried out on it.'