Comexi renovates technology centres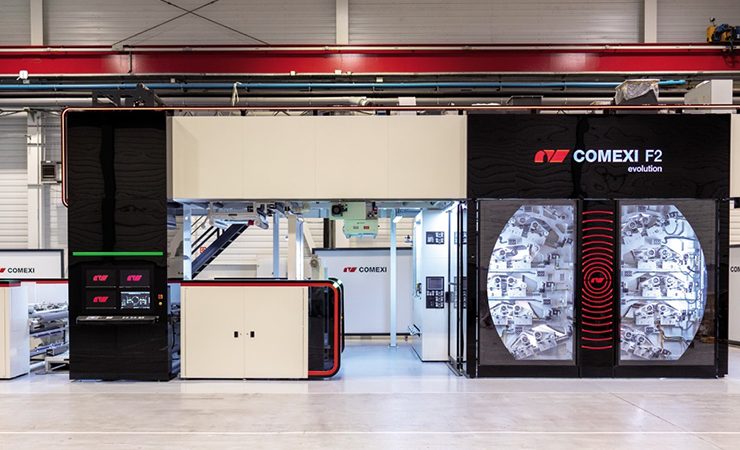 Next year, a CI flexo press will be installed at the Comexi North America CTec facility in Miami, Florida
Comexi is to renovate its technology centres in Spain and the USA to enhance support and training for its customers.
The company has invested €1 million on the remodelling of its CTec sites in Girona and Miami. The two projects are nearing completion of the construction phase, and will open during the last quarter of 2021.
The Manel Xifra Boada Technological Center, the Comexi CTec facility in Girona, is integrated into the company's production centre, and has a multipurpose space of 2500sqm for not only innovation and the development of R&D projects, but also for training, consulting, demonstrations, and an industrial laboratory. Once renovations are completed, the centre will have nine state-of-the-art machines, a space for offset plate engraving, and a new pre-press area operated in collaboration with the likes of Esko, DuPont and Asahi.
The revamped Comexi North America CTec, located in Miami, Florida, will open with the installation of a laminator and slitter. Next year, a CI flexo press will be installed in the facility. Comexi stated that its new North America CTec represents a 'step forward', not only regarding the company's North American expansion but also in the proximity and development of agile customised options for North American clients. The 1000sqm technology centre will be a multipurpose space for training, research and industrial demonstration.
In addition to the North America CTec facility, Comexi's presence in the US will be reinforced with brand new offices and a warehouse for spare parts, and logistics investment of over $1 million.
Albert López, global manager of the Comexi technology centres, said, 'Both of our CTec facilities in Girona and Miami are the natural response to long-time latent needs in the market, as well as an example of the importance of innovation in our sector. As a result of the renovated technology centres, we offer our clients around the world the best customised solutions for their businesses, thus responding to the trust they place in us.'