Water-based inks adopted by Arrow Film Converters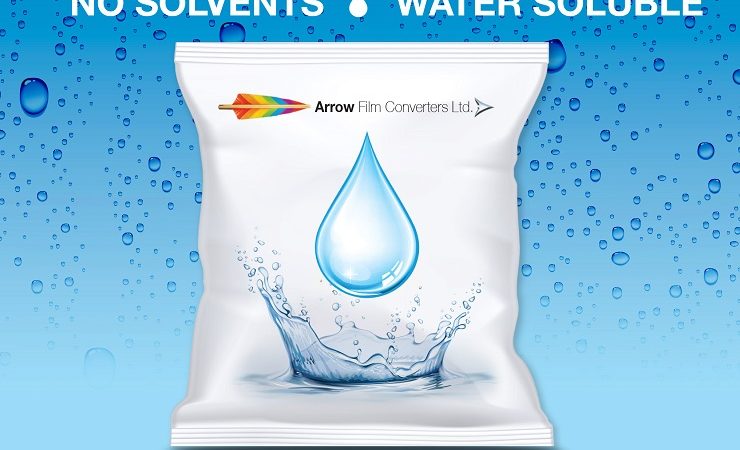 Arrow Film Converters will be producing approximately 35% of all its printed films using water-based inks in an effort to help the environment and improve the company's sustainability credentials.
John Graham, managing director of Arrow Film Converters, said, 'We have taken the decision to use the latest technology and utilise these inks instead of solvent based, therefore we have equipped our number two press to enable this after extensive trials over the past three years. Previously the technology and materials were unstable to print to a higher standard than solvent based and we could not therefore change over, now that has all changed and because we have large capacity drying on each press we are able to take advantage of water-based Inks and get better ink adhesion, strong bonding strengths on lamination and higher densities on the ink even whites.
The advantages are of course huge both to the environment, sustainability and for staff in addition to many other safety reasons and the bonus of producing high quality print.
The downside is the printing presses are still unable to reach the speeds possible with using solvent inks. Mr Graham explained, 'This is still commercially acceptable to us although we feel this is a price we are prepared to pay for all the other benefits, this is because extracting water from the printing is much more difficult than with solvent which tends to flash off much easier.
'We have done extensive trials with our largest customers and they can now benefit from being more environmentally friendly and we hope to change over 100% to water-based inks by the end of this year, we have already ordered all the ancillary equipment for both the other two printing presses to arrive during November this year.'