Maxcess expands RotoRepel usage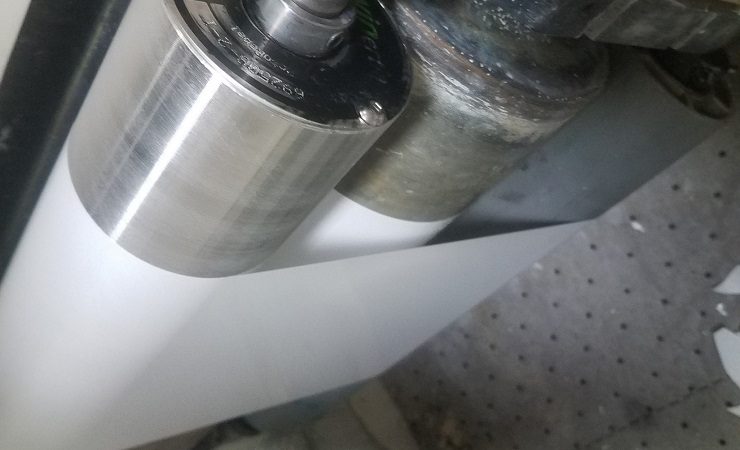 Provider of web handling applications, Maxcess, has expanded its RotoRepel Rx across Componex and Webex roll products, including WINertia rollers.
Recent testing of the RotoRepel coating showed a significant roll performance improvement and increased uptime on both ink and adhesive challenges. The performance coating is applicable across a number of converting industries, including; Tag & Label, Printing, Tapes, Film/Foil, Laminating and Medical.
'One of the benefits of the Maxcess and RotoMetrics merger was the ability to utilize technologies that could be expanded across other product lines,' said Jason Annes, Maxcess global product manager for Maxcess Performance Roll Solutions. 'RotoRepel's exclusive technology is perfect for enhancing roller performance and reducing downtime. The ultra thin RotoRepel coating helps with adhesive ooze, ink picking issues, makes roller cleanup fast and easy, all helping to save time and money. Additionally, RotoRepel is especially useful with laminating and inking stations. RotoRepel coatings combined with our precision idlers can significantly improve converting in every industry.'
In addition to its release properties, RotoRepel for Componex and Webex idlers is FDA compliant, safe for intended use on food and medical applications.