Eska Black launched as an eco-luxury substrate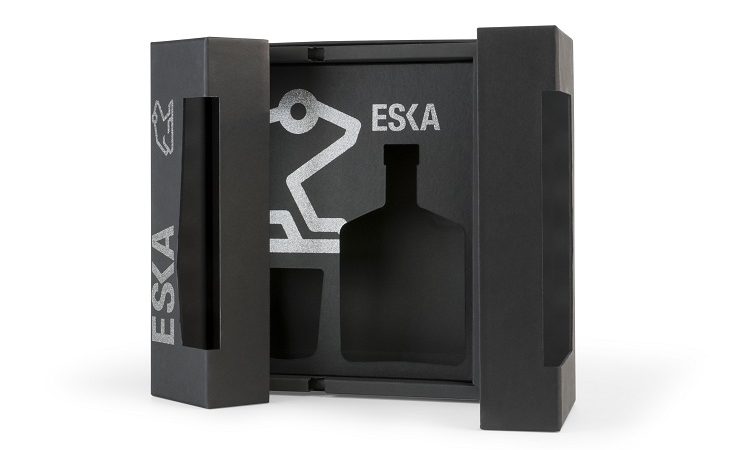 Antalis UK and Ireland is the exclusive stockist of Eska Black, a black solid board with natural texture and minimal environmental impact designed for luxury graphical and packaging application.
Eska Black extends Eska's renowned range of products, offering a deep black, sustainable packaging and graphical board application option which has low impact carbon emissions.
According to the paper merchant, the board is sturdy and strong, with a natural texture and excellent converting properties.
Eska Black's high rigidity adds to the luxury feel of the board, while its 3-layer construction, with the core layer made of 100% recycled fibre, sandwiched between two deep black virgin fibre liners, results in a high quality, 70% recycled solid board.
The range is available in three weights: 1000micron, 1500micron, and 1750micron, all of which are able  to be cut, die, crease, score, gouge, mill, punch, drill, and emboss/deboss.
Steve Chappell, graphical board development manager at Antalis, commented, 'Eska Black is a solid black, due to its black core. It is a robust product that is very cost-effective. Like all of our products, it can also be fully carbon offset via a choice of schemes offered by Antalis. We are delighted that Eska Black has recently been used for the cover and stand of the prestigious Dorchester 2021 calendar.'