Catapult Print extends Hamillroad contract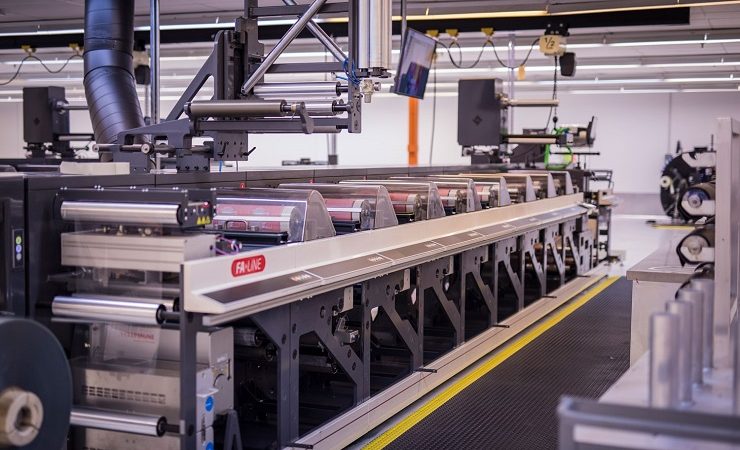 Pre-press company Hamillroad Software clinched an extended three-year contract with US-based label and packaging converter Catapult Print.
The team at Catapult has been working with Bellissima since launching the business in 2018. As a result of using Bellissima, Catapult has created additional capacity by halving its make-ready time and increasing the run speeds on the press.
Catapult began projects exploring Bellissima's ability to deliver no-compromise expanded colour gamut printing. The outstanding ECG results produced by Bellissima increased the pressroom's utilisation while reducing materials, ink, and waste.
Mark Cook, CEO of Catapult, said, 'Since discovering Bellissima, we have been impressed with its superior Ultra HD print results, cost savings, and environmental benefits. We decided to go 100% Bellissima from day one, and we haven't looked back.
'Entering the US market in 2018, we had an ambitious plan to redefine and elevate print quality standards – to truly disrupt the marketplace. Bellissima has given us a unique advantage to demonstrate a visual 'wow factor' with flexo, delivering product at a lower price and with shorter lead times than the competition. Catapult's remarkable growth – from a start-up to a 20-million-dollar business in just three years – is attributable to our investment in Bellissima.'
'Catapult prides itself on combining creative expertise, leading-edge technology, collaboration, and a strong passion for delivering on customers' needs. We were unable to find a product that rivalled Bellissima's capabilities – this reaffirmed our confidence in committing to the next three years with this technology. We have plans for major growth and are excited about our future and look forward to working with Hamillroad on this journey,' concluded Mr Cook.