AniCAM HD launched by Troika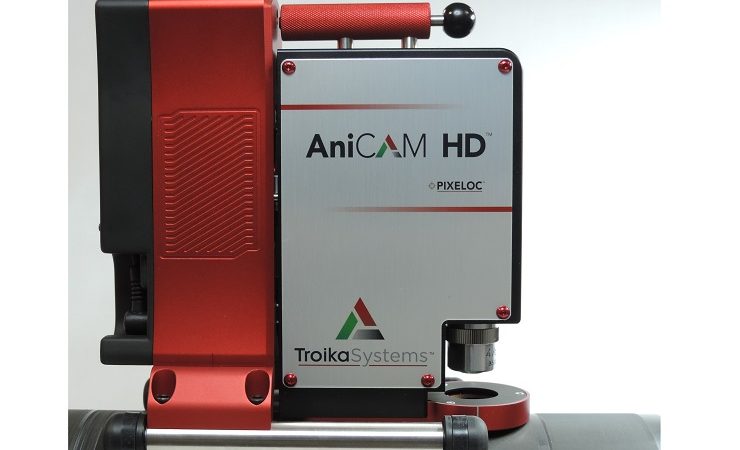 Troika Systems has launched the latest evolution of its AniCAM 3D Inspection Microscope with the AniCAM HD, which includes the PIXELOC positional closed loop feedback system.
The AniCAM HD has received a major update in scanning technology to improve the user experience, with higher scan speeds, automating the user dependent functions and increasing interoperability.
The improvements over previous versions of the AniCAM and HD differ in seven main area's; PIXELOC technology, HD image sensor, user feedback through LED display, battery power status indicator, ergonomic design, faster scan speeds, new lighting system.
For all measurement systems it is important to know that when a measurement is completed the data is based on a movement from a known data point. The AniCAM HD with PIXELOC uses a closed loop feedback system that measures in 0.25um steps, therefore ensuring that when we perform the measurements we are able to capture every detail, having this patented technology, means that each AniCAM HD is identical and can be relied upon to give consistent results year after year.