Rifa Etichette installs Nilpeter FA-17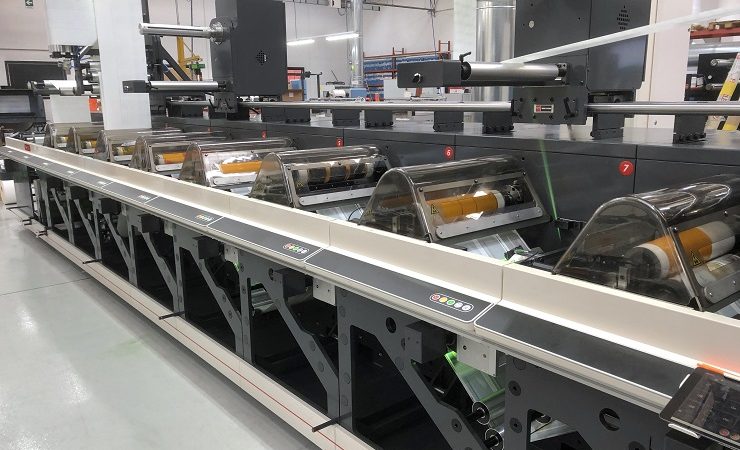 The 8-colour FA-17 installed in Italy includes quick-change die-cutting, cross-over unit for multi-layer label capabilities, cold foil, de-/re-lamination and UV-lamination
Italian converter Rifa Etichette has installed an eight-colour Nilpeter FA-17 with quick-change die-cutting and a cross-over unit for multi-layer label capabilities, calling the installation a 'game changer'.
Rifa serves a variety of high-end label markets from wine and olive oil to cosmetics, pharmaceuticals, chemistry, and food.
'We are very pleased with our new Nilpeter press! The best solution for each graphic project is only possible with technology that is up to par, and the new FA-17 exceeds our expectations every day,' said Rinaldo Fanchin, CEO, Rifa Etichette. 'It is extremely easy to operate, so my printers are happy, and the quality is second-to-none. This will no doubt help us provide customized, precise, and flawless products to our customers.'
'The new FA-17 will join our 10 other production lines. For this new investment we have chosen Nilpeter, as we did in 2019 with the purchase of an MO-4. We are very pleased with the stability and the quality of these presses, and with the excellent technical support provided by Nilpeter Italia,' said Alessio Fanchin, product manager for Rifa Etichette.
The press will help Rifa Etichette provide customised, precise, and flawless products to high-end label customers.