New GM distributor in the Baltics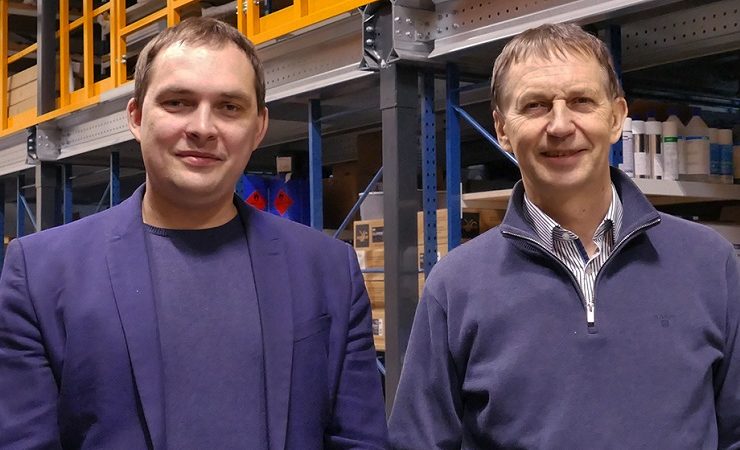 Janis Zirnis, (l) business development manager and Guntis Kronbergs, managing director
Starlett now represents GM in Latvia, Lithuania, Estonia, and Belarus taking responsibility for selling the full range of GM products in the region.
Starlett has a local service centre in Riga, Latvia and branches in Vilnius, Tallinn and Minsk, has become one of the leading suppliers of pre-press, printing and post-printing equipment and consumables in the Baltics and Belarus.
With 30 years of experience and an excellent understanding of the local market, the company will strengthen GM's sales force in the region.
Guntis Kronbergs, Starlett managing director commented, 'We are always looking for possibilities to offer the best solutions for our customers, to be the place where all customers can get the best experience and professional advice. All our digital label customers are evolving very fast and we did learn together with them what is needed to be more efficient and also achieve the highest quality. During the years of working, we had experience with most of the label finishing machinery producers and saw that GM offers the widest product range to serve the needs of all kind of PSP, small or big.'
Janis Zirnis, business development manager added, 'We are very pleased that GM labelling solutions complement our portfolio. Grafisk Maskinfabrik is a solid brand, globally recognised on the market. Now we can be the one-stop shop for every customer who wants to go to digital label production.'