Hamillroad selects partner in Brazil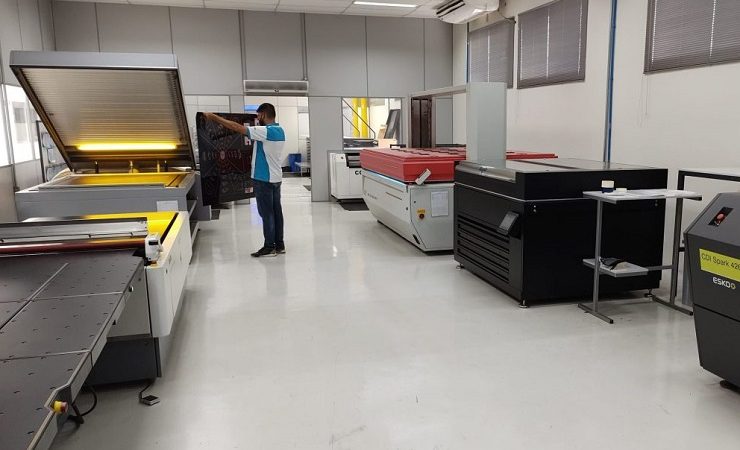 Cambridge-based pre-press company Hamillroad Software has appointed Alpha Clicheria, a flexographic plate-maker, to take its Bellissima DMS screening to market in Brazil.
Brazil is the fifth-largest packaging market globally, and the demand for producing sustainable packaging is increasing in the region.
Adriano Godoi, commercial manager at Alpha Clicheria, commented, 'Alpha is a pioneer in researching and developing new technologies. We knew that to stand apart from our competitors, we had to find something new and innovative not built around the conventional AM screen.'
'When we discovered Bellissima, we realized the potential to expand our business, offering ultra-HD flexo print to our customers and gain a commercial advantage over our competitors.'
'DM screening is superior to anything available on the market; we've made Bellissima our screening of choice for all plate-making jobs. We have successfully helped our wide web flexible customers replace rotogravure with flexo due to the Ultra High-Definition 137LPC / 348lpi printed results of Bellissima.'
Mr Godoi continued, 'Since adopting Bellissima in 2019, our customers are amazed by the print quality, but they are more impressed by the reduction in process costs – shorter setup times, coupled with increased productivity – the ability to run their presses faster than before, in some cases by 20%! The results on press are consistent and repeatable from the beginning to the end of the run.'
Pierre Hammond, commercial director at Hamillroad, added, 'Bellissima ultra HD flexo delivers more visually compelling products allowing trade shops to take work from competitors. It is also key to the lucrative new revenue stream; no compromise replacement of rotogravure at flexo costs.'
'This narrative around Bellissima's fidelity is, however, just one part of the story. Converters and printers using Bellissima continually feedback about the additional benefits Bellissima brings to the press room: faster make-ready, reduced waste, fewer plate changes, reduced ink use, faster press speeds, and stable long-runs – all result in increased sales and bottom-line savings for the business!' concluded Mr Hammond.