Nicolas Wiedmann to succeed as CEO of Siegwerk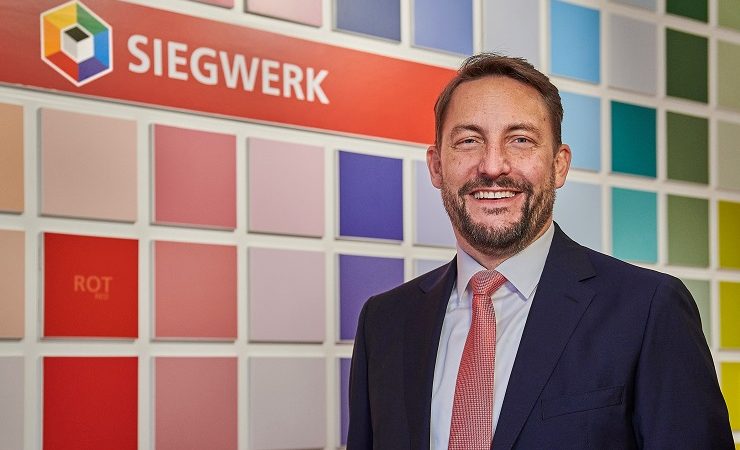 Nicolas Wiedmann
Siegwerk CEO, Herbert Forker, will retire on 31 March 2021, and will be succeeded by Nicolas Wiedmann, previously of Hella GmbH & Co.
Dr Wiedmann will join Siegwerk on January 1, 2021, and will take over full responsibility following the transition period and Forker's departure at the end of March. He brings many years of experience in managing global businesses and implementing change processes. Apart from his most recent position at the automotive supplier Hella GmbH & Co KGaA, he held executive roles at Kautex Textron GmbH & Co, a polymer processing company producing plastic packaging amongst others, and Johnson Controls Automotive Europe in Germany.
'I am excited about the opportunity to join Siegwerk at such an important time in its long history as we prepare the company, and our employees, our Siegwerkers, for the future,' said Dr Wiedmann, 'I plan on continuing this transformation process which Herbert Forker has led and to seize new opportunities in the dynamic packaging industry. I am also looking forward to meeting our more than 5,000 Siegwerkers around the world soon and getting to know my new leadership team.'
Mr Forker joined Siegwerk in 1999. Through numerous acquisitions, a strong focus on innovations in packaging inks and sustainability and an early adopter of disruptive digital strategies, Siegwerk is well positioned for its strategic direction as a 'global circular and digital packaging solutions provider.'
By consistently transforming Siegwerk and by rapidly adapting to changing market developments in the packaging ink segments under Mr Forker's leadership, the family-owned company has more than quadrupled both sales and profitability.