New widths reached by Absolute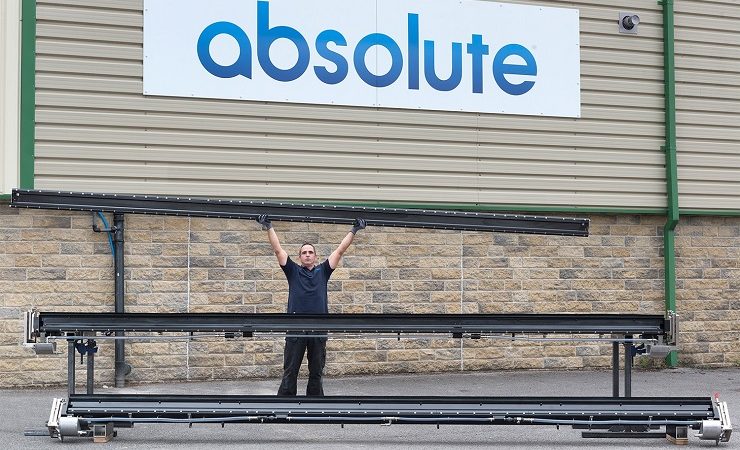 Absolute has extended its product offering with a new 2G chamber and UniBlade2 for ultra-wide units measuring in at 5900mm.
One of the new 2G Chambers is being fitted to a Göpfert machine for a European customer. Meanwhile, two UniBlade2 units have been manufactured for a US customer for its new Jumbo. The UniBlades have carbon fibre crossbars, and the new UniBlade2 wash-up system, for efficient wash-up.
Ink loss on colour change is a major issue with ultra-wide blade systems, however the company's ink return and washup system reduces this loss and is standard on all UniBlade2 units.
Despite their ultra-wide size, the new UniBlades are very easy to handle and light enough for one person.
Absolute has invested significantly in creating ultra-wide units for customers that need to upgrade their existing Jumbo machines, from rubber doctoring, traditional chambers and single blade systems to the UniBlade2.