Rotocon named as DuPont distributor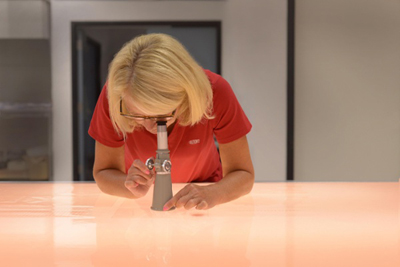 DuPont de Nemours has appointed Rotocon as its new distributor to represent the Cyrel brand of flexo plates and equipment in South Africa.
The product suite is now available through Rotocon's headquarters in Cape Town, and branch offices in Johannesburg and Durban.
The company will advise customers on the optimum type of Cyrel plates, offer financing, and provide local service technicians for installation, comprehensive operator training, and servicing of Cyrel equipment.
DuPont Cyrel offers a broad range of flexographic solutions to provide quality, productivity and sustainability for printers and converters. Under the agreement, all Cyrel flexo plates and plate making equipment will be available through Rotocon including the newly available Cyrel 500 equipment designed to process smaller flexo plates of up to 66x86cm.               
'It is an honour to be appointed as DuPont's local distributer in South Africa,' said Michael Aengenvoort, Rotocon director and co-owner. 'We look forward to sharing the benefits of their innovative Cyrel® flexo plates and equipment with South African printers of flexible packaging, tag & label, corrugated, and folding carton solutions.'