GPMA calls on printers to lobby MPs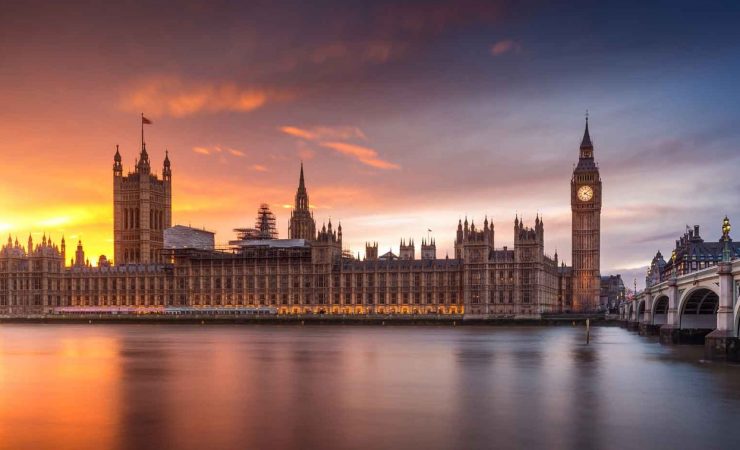 The Alliance believes pressure must be put on MPs to ensure print gets the support it needs
The Graphics and Print Media Alliance (GPMA) has unveiled the next step in its campaign to lobby the Government to introduce a disaster relief fund.
The alliance, whose members represent 3471 companies with an annual turnover of £15 billion and 106,000 employees, is urging members of the print industry to write to their MPs to support the introduction of a means-tested 'disaster relief' style grant for the print industry.
A statement from the organisation said that the new set of business support mechanisms announced by the Chancellor to replace the Job Retention Scheme are 'not adequate to support the thousands of businesses in the UK print industry, and specifically the business-to-consumer sector, in the face of these renewed challenges.'
Indeed, data from IPIA suggests that more than 3000 companies in the sector will go out of business before Christmas unless some form of targeted help is introduced. A further 3000 will be capable of staying in business for only six further months and less that 10% of those companies are eligible for further Government-backed loans.
As such GPMA has provided a letter template (see below) for people to use as a basis when contacting their representatives in Westminster. It has also provided guidance for how to get in touch with MPs:
Directory of MP's and contact information:
https://members.parliament.uk/members/Commons
Other ways to contact your MP:
https://www.parliament.uk/get-involved/contact-an-mp-or-lord/contact-your-mp/
---
GPMA's letter template:
To the Rt Hon XXXXX MP,
Dear (title), (Last Name)
I would like to start this urgent letter by thanking you for all the work that you have done to support local businesses and protect livelihoods over the last six months, the work of your office has been incredible, and without it my business personally would not have been able to make it through this crisis so far. I am writing as I do not wish to see all this work undone at the final hurdle. 
I am writing to you today to draw your attention to the desperate situation that the UK commercial and retail print industry finds itself in, my business included, following the reintroduction of strict social restrictions. 
Recent collaborative cross industry research that was brought together by the Graphics and Print Media Alliance (GPMA) –– representing every one of our 15 major trade associations, advocacy groups and charitable bodies –– shows clearly that, unless we receive a targeted disaster relief grant post JRS, we will see more than 3,000 business go under by Christmas. This represents tens of thousands of jobs in our sector. 
GPMA research further shows that if restrictions remain in place post-December, we will see another 3,000 go under by March next year if no help is made available, representing hundreds of thousands of jobs.
We cannot give up on the UK's print industry, we are a vital means of personal and mass communication, we employ 112,000 people nationwide representing £14bn turnover for the economy pre-Covid. 
If our supply chains collapse, then post-Covid we will see the normal demand that returns for print fulfilled by Europe and the far-East. This is an unconscionable situation for a proud nation such as ours to lose control of such a fundamental building block of our communications infrastructure.
The GPMA joint statement has been sent to the Secretary of State for Business Energy and Industrial Strategy, the Rt Hon Alok Sharma MP, and the Chancellor Rt Hon Rishi Sunak MP, directly by the GPMA (enclosed for your convenience/at this link). 
I hope it has helped to bring this impending catastrophe into focus. My business is a Member of the Independent Print Industries Association, one such GPMA Member. 
The impact of the Rule of 6 and further restrictions –– specifically the cancellation of major events being able to reopen –– on business confidence and direct print orders is now rolling out from its initial immediate impact on the business-to-consumer print community through to larger business-to-business commercial print and print management organisations. And by consequence all of their suppliers.  
I would like to draw your attention to the recent comment put out to the press by the GPMA, which will clarify this point. IPIA Chairman Graeme Smith, BPIF CEO Charles Jarrold, PICON CEO Bettine Pellant and BAPC Chairman Brendan Perring, said: 
"The UK graphics and print media industry is facing its greatest challenge. In particular, the commercial and retail print sectors are facing a breakdown of supply chain integrity and the loss of thousands of businesses if they do not receive targeted assistance."
My business is suffering greatly, and finding a way through this year will be all but impossible unless we receive a means-tested grant such as the GPMA have called for in its joint statement. 
We cannot take out more debt, as we will simply be delaying the inevitable –– print demand will not spike over normal levels post-Covid. We are a little and often sector, it will at best be a return to normal, leaving a yawning gap between debt repayments and a lack of excess income to accommodate them in the future.
I thank you for your consideration and attention to this serious matter, and hope that your office can lead the fight to save an industry that is technically advanced, home to tens of thousands of skilled workers and a vital means of communication.
Your sincerely,
Name