Amberley unveils new brand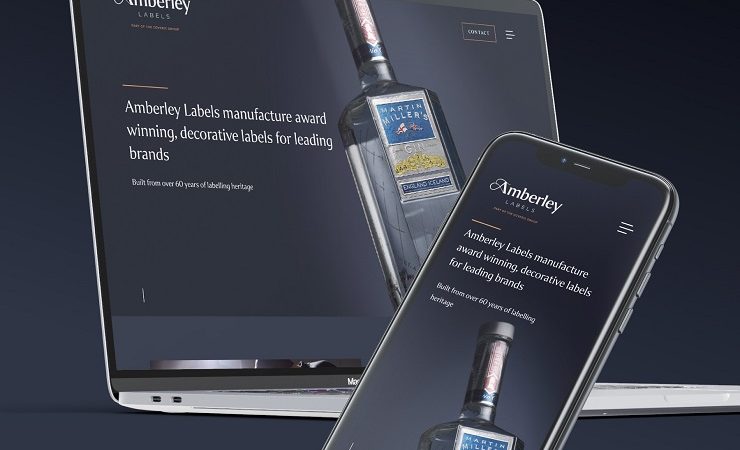 The distinct, highly embellished new style is visible across all Amberley Labels brand assets
Amberley Labels, Coveris' decorative labelling business, has unveiled a luxury, new-look brand across its two UK sites, following a multi-million GBP investment.
A recent £3.5 million investment in next-generation print and finishing equipment at Coveris' existing Tenens Way Labels facility in Boston, Lincolnshire has seen the site positioned under the Amberley brand umbrella, matching its state-of-the-art operations with a new visual identity.
Amberley Labels was acquired by the Coveris Group last year to support long-term growth plans in the beverage, personal care and fragrance label sectors. Over the last 18 months, the Coveris Group have backed the brand, supporting major investments in capacity, capability and now identity, 'to strengthen Amberley's position as a world-class leader in the premium labels market.'
Dennis Patterson, president of Coveris' Graphics, Labels & Board division, said, 'Having spent the last 18 months developing and investing in the Amberley business behind the scenes, we're really excited to bring the two sites together with all of our hard work culminating in a new world-class brand. As a manufacturer of award winning, responsible labels for leading brands, we felt it was our duty to match this and we hope that our new identity delivers value to our client base in the same way that their brands do to us.'
Building on over 60 years of shared labels heritage across the two newly consolidated Blandford and Boston sites, the signature, modern new look 'aligns the complementary products offers under one brand' according to Coveris. The distinct, highly embellished new style is visible across all brand assets.