DS Smith installs CartonSTAR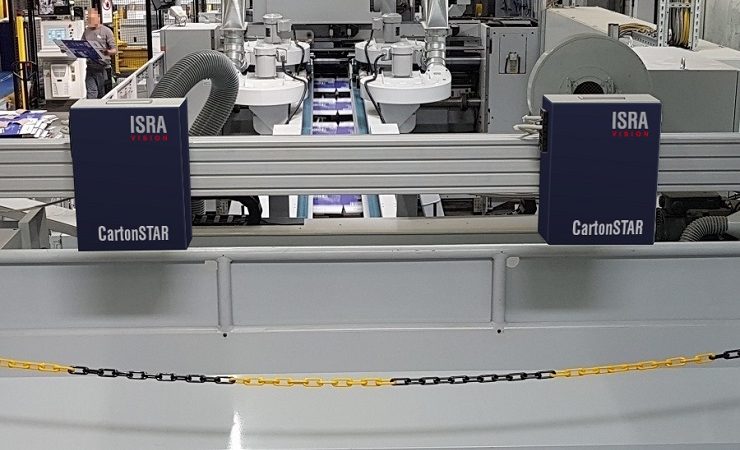 At its production facility in Mannheim, Germany, DS Smith has installed Isra Vision's CartonSTAR 100% inline inspection system for continuous quality and process control on corrugated board.
The system is capable of "ignoring" the inhomogeneous surface structure of the corrugated board while still identifying quality-related defects, even at maximum speeds of 18,000 sheets per hour. Head of production Daniel Malolepszy, 'This feature allows relevant and non-relevant defects to be detected, thereby making a crucial contribution to the commercial success of the CartonSTAR system. The fact that the classification can be conducted quickly and easily in line with the customer's needs increases the productivity of the printing process significantly. The advantages of using the inspection system can thus be clearly measured in improved productivity and the falling cost of complaints.'
On the Mitsubishi EVOL100 production line, newly installed at the production facility in Mannheim, DS Smith produces various types of boxes and trays for food, technical products and hygiene items. These are then printed using flexographic printing.
By documenting all incidents, the inspection system also enables verifiable quality management. With inspection during the printing process, DS Smith can obtain feedback on the printed image and material quality.