FA-17 installed at Macfarlane Labels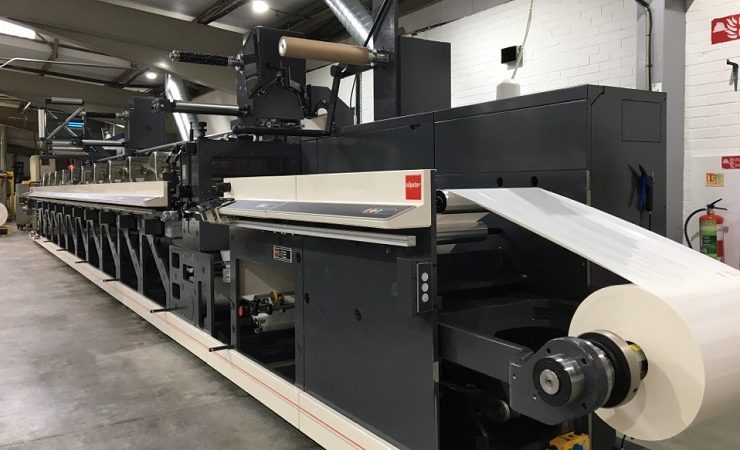 Macfarlane Labels has installed its sixth Nilpeter press
Macfarlane Labels has invested in a 10-colour Nilpeter FA-17 to meet increasing workloads within the company's regular product offerings, due in part to the COVID-19 outbreak.
During the pandemic, the company has seen a growth in demand of labelling and packaging products, creating both challenges and opportunities that have led to the acquisition of the new 10-colour Nilpeter FA-17.
The new press joins a fleet of five other Nilpeter presses at Macfarlane which provides self-adhesive and resealable labels to a wide range of sectors including food, health and beauty, household products, beverages and pharmaceuticals.
'This significant investment for our label business in Kilmarnock is in response to increasing and changing demands from our customers and their consumers,' commented Angela Campbell, resealable labels director at Macfarlane Labels. 'This latest technology in printing, produces the highest label quality to ensure that our customers' brands are perfectly presented. The press allows us to meet our customers' ever changing needs and demands, led by innovative marketing trends.'
Nilpeter's FA-Line is designed to accommodate the printer's ever-growing needs, by allowing printers to enhance their press with value-adding units, according its application needs and budget..