Esko completes IT migration for Skanem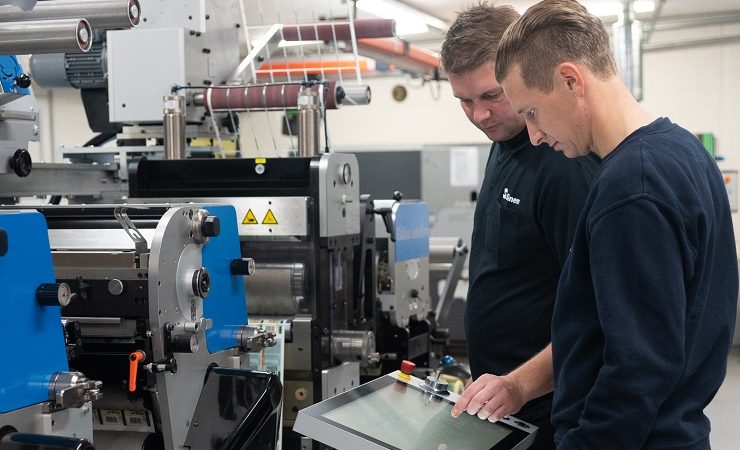 The Esko technical team has completed a large-scale IT migration at self-adhesive labels provider Skanem, made all the more problematic with restrictions imposed due to coronavirus.
The company changed IT suppliers in 2019, requiring the migration of Esko Automation Engine, Imaging Engine and WebCenter to new servers at Skanem headquarters in Stavanger, Norway.
'The original plan had been for the Esko technicians to be on-site in Stavanger for the migration,' explained Clement Aanestad, pre-press and IT Manager with Skanem. 'Our employees would then visit the Esko demo centre in Gent for a full schedule of training, but as we all know, the COVID-19 pandemic changed everyone's plans.'
With travel restrictions in place and reduced workforces affecting the project plan, the Esko team utilised remote access and online training in order to keep the vital work on track and reduce the impact on the continuing operations of Skanem.
'The migration simply had to take place, but we feared the pandemic would cause a significant disruption to the process,' said Mr Aanestad. 'Instead, the Esko team continued with the migration and training projects, successfully finding alternative solutions to ensure the work was completed.
'Over the last few months, I have experienced first-hand the extreme professionalism of Esko. The team were always well-prepared, ahead of any potential problems and demonstrated a fantastic deep knowledge. Throughout the project, they kept us informed and delivered a comprehensive overview of the 11 different servers involved in the migration, as well as collaborating closely with our IT suppliers to ensure the wide range of required tasks were completed to the highest standards and on time.'
Due to the coronavirus pandemic, Skanem staff training for the Esko packaging management solution, WebCenter, was conducted over online video conferencing prior to the migration. 'After the successfully migrated system went live, Esko then helpfully followed up with any fine-tuning and additional training sessions,' said Mr Aanestad. 'This entire process is enabling Skanem to establish a PDF-focused workflow. The strategy was built from the ground up to ensure we use Automation Engine and ArtPro+ more effectively, along with boosting the efficiency of our pre-press workflow and management of customer files in a cloud-based solution in WebCenter. I am really impressed with the smooth migration and the level of control demonstrated throughout the process.'