Remote support offered by Vetaphone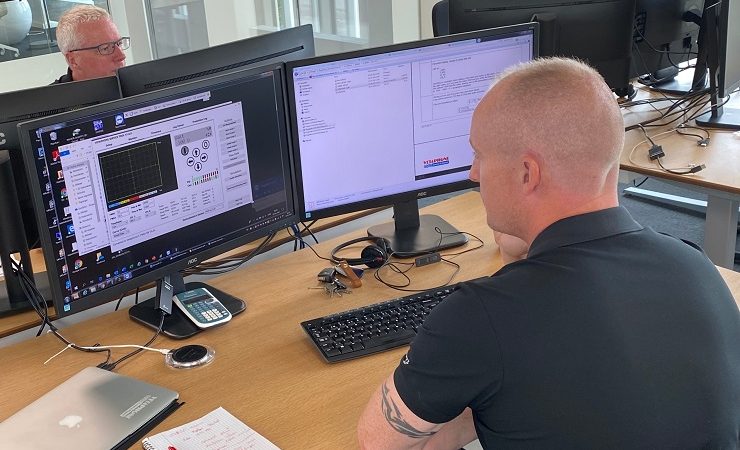 To help its customers throughout the pandemic and work around travel and workplace restrictions, Vetaphone has launched Service Tool to provide technical support remotely
To help its customers throughout the pandemic and work around travel and workplace restrictions, Vetaphone has launched Service Tool to provide technical support remotely.
With both personnel and technology suffering under the strain, it has been the job of suppliers to come up with ways of providing remote support for users of its Corona and Plasma surface treatment systems.
Søren Kusk Pedersen, one of the Vetaphone on-call Support Team, explained,  'We created the software in-house as a diagnostic tool for our generators.  It allows us to see and change the state of the input and output signals, read the error log, and modify all the parameters.  We can also upload and change all the settings in the generator, so it effectively acts as a remote troubleshooting service for any Vetaphone customer.'
In Durban, South Africa, the system was put to the test. Advanced Labels was having issues with one of its narrow web presses.  PJ Prinsloo, one of the Service Engineers at IPEX Services KZN, Vetaphone's representative for southern Africa, outlined what happened, 'Advanced Labels has a Vetaphone 2kW Corona Treater fitted to a press and it was failing to start up, although the display on the press was not showing an error. By having the Vetaphone Service Tool on my laptop I could login and see what the issue was with the generator.'
Having found the source of the problem, IPEX was able to order a new generator from the Vetaphone factory in Denmark and it was shipped and delivered in days ready for installation.  After commissioning, the new generator was tested using the Service Tool and all readings confirmed as normal.
Advanced Labels, managing director Richard Jones added, 'We were delighted with the speed of response from IPEX and the way in which the problem was diagnosed and resolved.  It was a fine example of customer support from the brand leader and highlights the advantages of today's communication technology.'
Bo Eriksen and Steen Clausen are part of the on-call team that now offers remote customer support to Vetaphone users anywhere in the world