Comexi completes 'intervention' in Belgium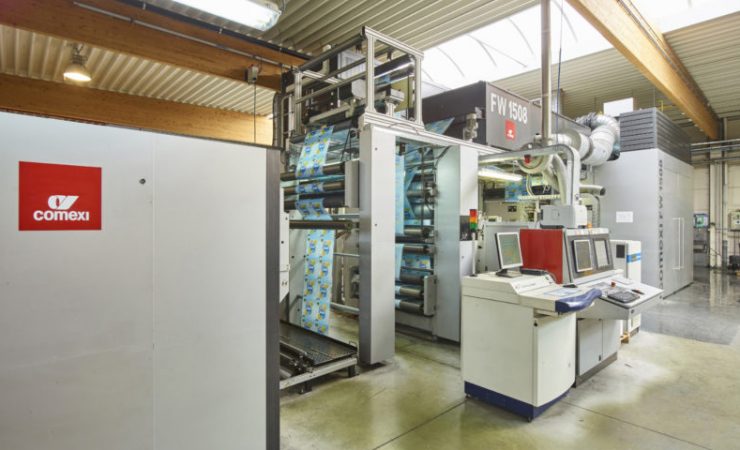 NV Orbo's Comexi FW 1508 flexo press
Belgian print company NV Orbo says that it is benefiting from 'optimum ink consumption and greater production stability,' as a direct result of Comexi's service department performing an 'intervention' on its machinery.
The work, which included the retrofitting of a Comexi inking system, was carried out at the company's headquarters in Kortemark, Flanders. Comexi carries out these interventions as part of a policy to boost the capabilities of the machines installed in its customers factories, and entails outfitting the machines with various functional and constructive improvements, including technological advancements developed in the latest generation of Comexi machines.
In 1995, NV Orbo was established as a label printing company but in 2006 it branched out into flexible packaging, which has since become its sole focus. It operates a Comexi FW 1508 flexo press, which had its doctor blades, the low friction pistons system and ink feed pumps all replaced by Comexi's most up to date options.
'Due to Comexi's retrofitting service, we have reduced the wastage of ink and the necessary time to clean. Furthermore, less bumping occurs, and the production process has more stability,' explained Johan Naessens, general manager of NV Orbo. Francis Steen, the factory and production manager, added, 'Presently, there is far less waste, set-up times are shorter, and machines are more reliable. Retrofitting has been a very good investment with relatively short downtime.'