Vetaphone opens new testing centre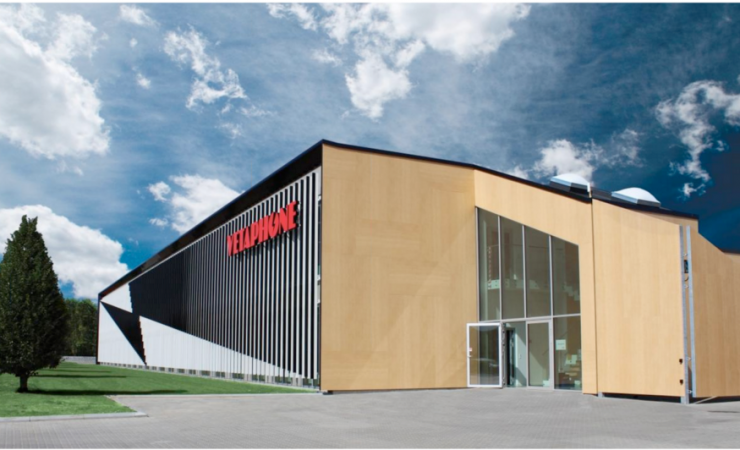 The new testing site will be open to customers as soon as travel restrictions are lifted
Vetaphone has opened a new testing facility in Kolding, Denmark, where it will be able to demonstrate to customers the ideal surface treatment for their packaging. 
The company, inventors and pioneers of corona treatment, says that its new facility 'moves surface treatment to a new level.'  The lab, and specifically its roll-to-roll plasma treatment demonstrations, enables Vetaphone to share its expertise and help customers before they incur the cost and risk of full scale production.
'We have many years of talking to our customers about our treatments and helping them to understand our products,' said CSO Jan Eisby. 'People know about treatments but they it is still seen as something of a black magic. 
'Our customers have access to a huge variety of polymer materials, we are mainly concentrating on the packaging industry and in this space there are various options available. For example there is PE, but even within PE there are a wide variety of products, suppliers and additives which combine to offer millions of different film types. Our customers need to understand the process behind developing reliable adhesion.
'It is like baking a cake,' Mr Eisby continued. 'Every recipe can change the flavour, or in our case how the film reacts to the treatment. If you know your stuff, you can increase your profits and here at Vetaphone, we know our stuff. We've made it much easier for customers to come here, run trials and get a proof of concept on their own machines.'
During a webinar hosted on 24 June, CEO Frank Eisby, Kevin McKell, vice president, technical sales and project sales manager Kim Bredgaard all broke down the various treatment options the company can offer and how they would analyse precisely what was best for an individual company when it came to choosing between corona treatment or plasma, power levels needed, surface analysis and more. 
Vetaphone says its investment in the new facility is a reflection of the ongoing changes in market demand, with brand owners wanting more from their packaging, both in terms of appearance and functionality. The company also believes its 'unrivalled expertise' provides a firm base for development in both Kolding and at customer sites which it says is this is vital in a more complex marketplace.