Baysek installation heads to Ireland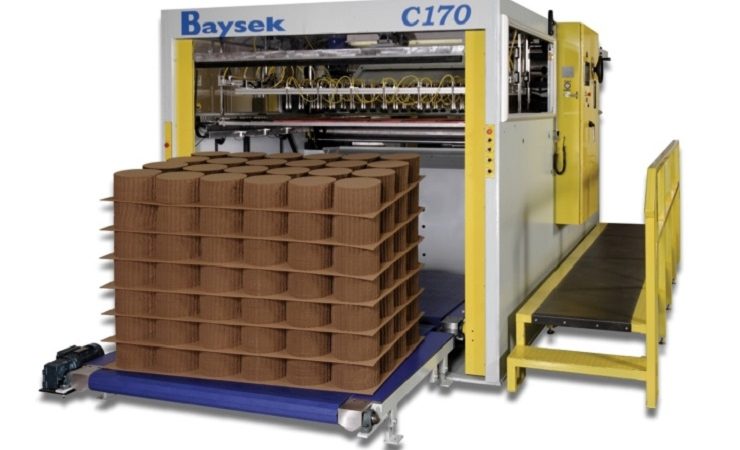 Baysek's C170
A corrugated packaging manufacturer in Ireland has purchased Baysek's flagship C170 automatic die-cutter, which is due to be installed in May.
The C170 automatic die cutter has a maximum sheet size of 1400mm x 1700mm with a maximum speed of 1800sph. The Baysek die-cutting method produces fully stripped nick/angel free, multiple-out die cuts. The finished parts exit the machine, counted and stacked ready for shipping saving both time and additional labour cost as no further handling is required such as 'breaking out' or further 'stripping' unlike machines on the market.
The C170 is capable of die-cutting all grades of corrugated from single face up to triple wall, solid board, foil/foam laminates as well as display board for the printing and display industries. The PLC is operator friendly with a step-stack feature and tie sheet inserter which is designed for bundles or smaller stacks. The C170 is CE marked and has enhanced safety features throughout and light guards making the machine one of the safest on the market. Average job changeover is 10-15 minutes and running the machine only requires one operator.
Robert Jess, who covers Baysek's European sales, said, 'It's an exciting time for Baysek, there are dozens of machines across Europe already with many in the UK so expanding our footprint in to Ireland reaffirms our belief that we offer the most versatile die-cutter on the market. The new installation in May will be more easily accessible to Irish companies wanting see our machines in production.'