Tresu to provide customers with lifetime support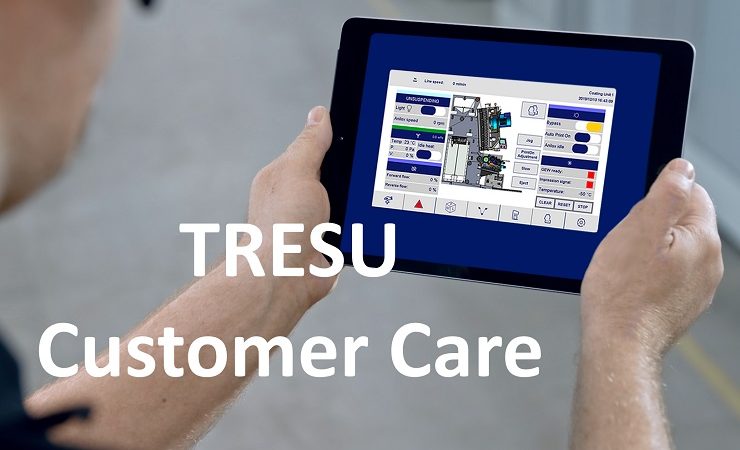 Tresu Customer Care, has been established to provide customers with lifetime support and help them to drive down excess waste, cost and down time
A new business unit, Tresu Customer Care, has been established by Tresu to provide customers with lifetime support and help them to drive down excess waste, cost and down time.
The unit helps customers increase their overall equipment effectiveness (OEE) to yield a lower cost to print as part of its two primary goals: maximising uptime and driving down the cost to print. 
All Tresu customers, including those with chamber doctor blade systems, pumps and printing machine equipment, will benefit from the Customer Care service, which now includes both reactive and preventative maintenance support.
'Today's production environment is far different than it was only a few years ago. Repeatable quality, shorter runs at short notice, reliable workflows and optimal uptime are what printers need to compete effectively today,' said Henrik Kristensen, vice president, Tresu Ancillary and Customer Care. 'These and other issues like reducing waste and energy consumption are what the new Customer Care programme helps to deliver with expert and timely support.'
Among the features of the comprehensive programme are a technical hotline for urgent assistance; scheduled maintenance; spare part assistance and an online webshop with original spare parts and consumables, ready for daily shipments. 
Augmenting those provisions are programmes of remote management, machinery upgrades and hands-on training at Tresu's Training and Demo Center in Denmark.
Ronni Nielsen, vice president Tresu Solutions, concluded, 'With the new Customer Care concept and the future features that are planned, Tresu continues to build its position as a global supplier helping its customers drive down the cost of printing. Our team members are dedicated to help converters maximise uptime, eliminate waste, accelerate and ensure repeatable high-quality print with a programme of support designed for their requirements.'