Indian firm doubles down on Mark Andy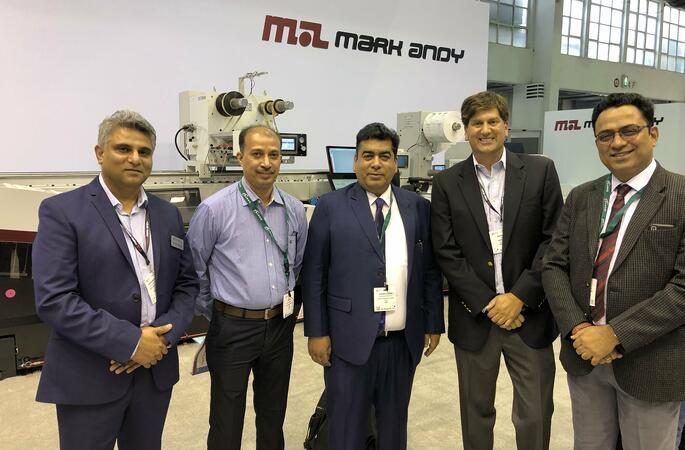 Representatives of Mark Andy, Zircon and Rotoflex celebrating the deal
Indian label and packaging converter Zircon Technologies has invested in two 17 inch Performance Series P7E presses, one configured with 10 colors and the other with 12.
The company has also expanded its offline converting and finishing equipment portfolio, adding five Rotoflex machines, one DLI, two VLIs and two VSIs. Zircon also has agreements in place to purchase another P7E and two further pieces of Rotoflex equipment. 
The acquisitions come as the company prepares to open its fifth manufacturing facility, located in Dehradun, India. Management also hopes to use its new machinery to branch out beyond its current specialties of wine and spirits, home and personal care and security.
'Zircon started with a focus on self-adhesive labels in 2006 with a Mark Andy 2200 13 inch, eight color press,' said Gourav Roy. 'Since then, they've experienced exponential growth. Their willingness to take calculated risks and having the best infrastructure have helped Zircon to grow to the level it is at today. FIG, and by extension Rotoflex Mark Andy, is prepared to extend the best services and be part of Zircon's growth.'