Colordyne collaborates with Inkjet Solutions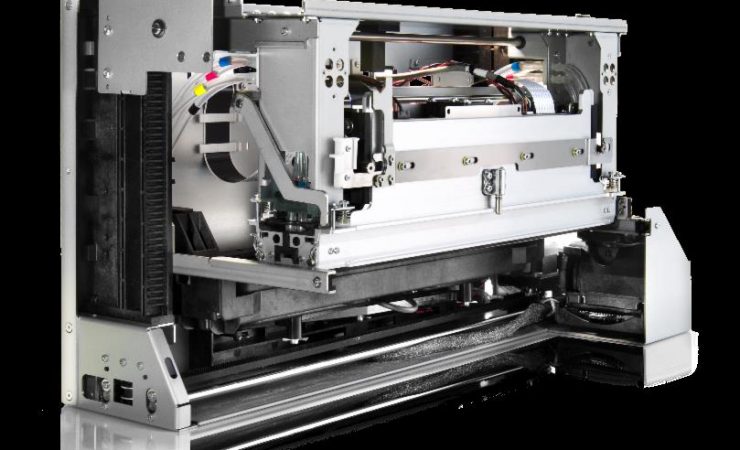 Inkjet Solutions will supply Colordyne's single printhead aqueous pigment technology
Inkjet Solutions will distribute Colordyne Technologies' aqueous pigment print engines throughout the United Kingdom, India, Canada and United Arab Emirates.  
'Inkjet Solutions is an ideal partner to represent our aqueous pigment technology,' said Andy Matter, president of Colordyne Technologies. 'Their familiarity with digital inkjet retrofits provides seamless integration of the new print engine into their product offerings. Plus, together we can deliver this technology to more regions and markets.'
Colordyne's aqueous pigment technology offers longer printhead life and enhanced durability through greater water fastness, light fastness and rub resistance. Using aqueous pigment inkjet also allows the print engine to work with a greater number of substrates to meet a wider range of application needs.
Colordyne recently announced the development of a digital inkjet print engine using Memjet's DuraFlex printhead technology. This single-printhead engine offers full colour, CMYK, aqueous pigment inkjet production running at speeds up to 45m/min. Customers can work with Inkjet Solutions to retrofit this new digital inkjet print engine onto existing equipment. For customers interested in a standalone system, Inkjet Solutions offers complete labelling machines through its partner Daco Solutions or can work with other OEM machinery upon request.
'We look forward to representing Colordyne's new aqueous pigment print engine,' said John Richardson, managing director of Inkjet Solutions. 'Inkjet Solutions recognizes the market's need for an entry-level, single-printhead technology with the benefits of aqueous pigment inkjet. Label and tag converters can take advantage of the enhanced durability and high-quality production at an affordable price point.'
For larger production volumes, Inkjet Solutions will offer Colordyne's 3600 Series AP solutions. The 3600 Series pigment print engines use a single printhead for each colour channel, CMYK plus optional spot colour. This system can print at faster speeds and offers additional configuration flexibility.