Esko enhances corrugated finishing productivity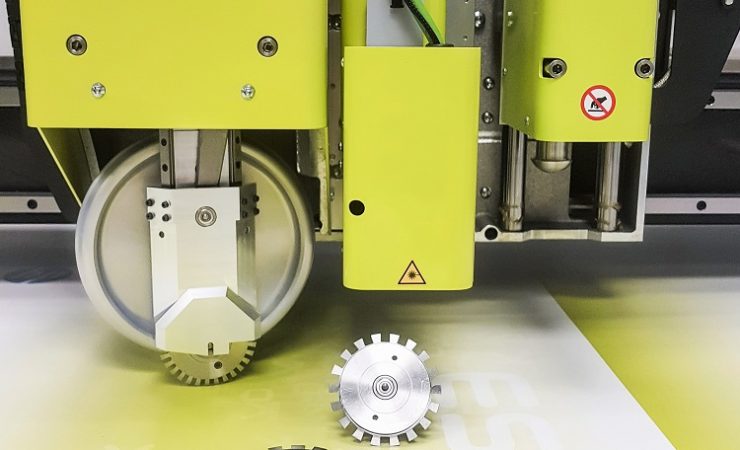 The Dual Heavy Duty Unit delivers better crease quality, even on materials with a high recycled material content
Esko has introduced its latest Kongsberg digital cutting and creasing innovation, the Dual Heavy Duty Unit, which it says can increase productivity by up to 50% in corrugated finishing.
The Dual Heavy Duty Unit, which combines two independent wheels in one unit, makes it possible for corrugated converters to cut, crease and perforate jobs without the need to manually change tools.
'The new Dual Heavy Duty Unit is perfect for corrugated point-of-sale and packaging jobs, allowing our customers to run without changing tools, delivering productivity boosts of up to 50%,' said product manager Russell Weller. 'It enables faster machine set-up and higher quality digital cutting and creasing of corrugated board,targeted at sample making and short-run production of corrugated containers, displays and signage, so most importantly speed and quality does not suffer.'
The Dual Heavy Duty Unit tool can be retrofitted on all existing Kongsberg C, Kongsberg C Edge and Kongsberg XP tables running iPC.