Toyo adds to lamination line-up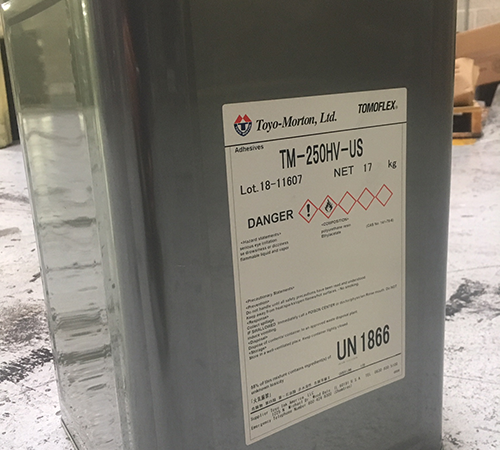 The Tomoflex series offers high chemical resistance to acidic foods with low solvent residue and high bond strengths
Toyo Ink America has added the Tomoflex series of high performance polyester-type, two-component adhesives to its high-barrier packaging solutions line-up.
Specifically designed for lamination of plastic films to flexible films and aluminium foil, the solvent-base adhesives have been formulated for high-temperature retort-pouch processing up to 135°C.
'We are pleased to bring the group's expertise in multi-barrier packaging structure design and development to the US flexible packaging market,' said Hisayuki Abe, president of Toyo Ink America. 'The Toyo Ink Group is the market leader in the retort pouch technology in Asia, so we understand the performance and supply needs of the demanding packaging industry.'
The Tomoflex series offers high chemical resistance to acidic foods with low solvent residue and high bond strengths. It can be used to replace aluminium foil or metallised films in multilayer laminated structures, providing outstanding barrier properties with less material usage.