Colordyne expands 3600 series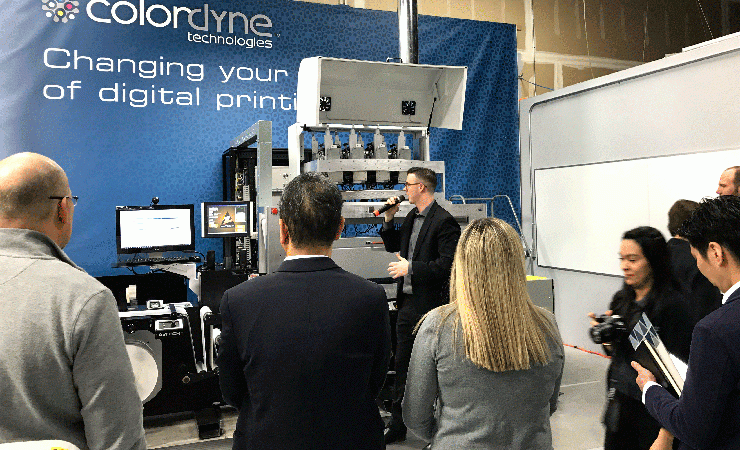 Both new print engines offer CMYK plus spot colour
Colordyne Technologies has added two aqueous pigment solutions to its 3600 Series Production Class of printers. The manufacturer debuted its 3600 Series AP – Retrofit and 3600 Series AP – Engine Kit at its open house on 27 March, in the US.
The modules use an aqueous printhead technology that Colordyne says lasts 10 times longer than other water-based inkjet printheads. Both can print CMYK plus spot colour at resolutions up to 1600 x 1585dpi and speeds up to 204m/min. The pigment ink set also offers greater durability including water fastness, light fastness and rub resistance.
The 3600 Series AP – Retrofit engine is designed to enhance existing flexo presses or web handling systems with cost-effective digital print capabilities. Set-up times and expenses can be reduced by printing short run and high-mix, low-volume jobs digitally, while continuing to use existing tooling and finishing equipment. 
'One of the biggest benefits for label converters and print providers is that the aqueous pigment inkjet works on a greater number of substrates than other water-based inkjet technologies,' said Taylor Buckthorpe, director of sales. 'The 3600 Series AP solutions can print high-quality images on coated and uncoated substrates, as well as prime substrates inline. This versatility makes the pigment technology cost-effective and expands the applications and markets it can be used in.'
The 3600 Series AP – Engine Kit is modular and scalable to meet integration partners' press specifications and market needs. A single printhead, using Memjet's DuraLink technology, can print up to 215.9mm wide, but can also be customised to meet wider print widths by stitching multiple heads together for each colour channel.